Russell Martin understands Norwich fans booing during the defeat by Liverpool
Russell Martin says Norwich will be 'fine' and had no problem with the booing during the 5-2 defeat by Liverpool.
Last Updated: 30/09/12 10:09pm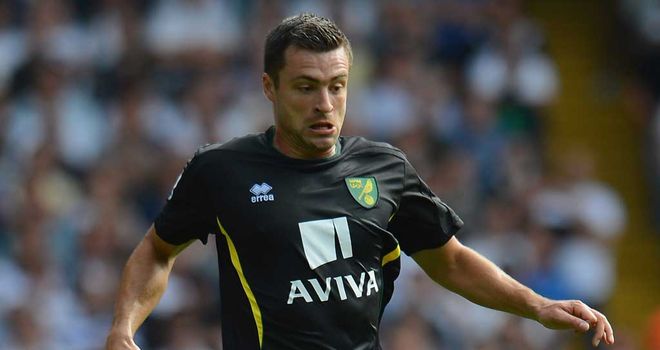 The Canaries have still to win in the Premier League under Chris Hughton and produced their worst home performance of the season so far against a rampant Liverpool side on Saturday.
Some Norwich fans left after Liverpool's third goal went in even though the match was just 56 minutes old and they also booed their team off at half-time and after the final whistle, but Martin is staying upbeat.
"The fans pay good money and they have been unbelievable for the last few years so if they want to air their views then that's fine," said Martin.
He added on the club's official website: "It is being made into a bit of a thing that we haven't won, but it's not affecting anyone because we've played well apart from today and the opening day.
"We'll get there, and when that first win comes it'll shut a few people up. The performances have been there in recent weeks, but today we got what we deserved, which was nothing.
"What we've got here is a team and management that will all work together. The ethos and work ethic of the group hasn't changed, and that is what will pull us through.
"I'm 100% confident that we'll be fine. You don't become a bad team overnight."