Arsene Wenger claims Arsenal had 'no choice but to fly to Norwich'
Arsene Wenger has defended Arsenal's decision to fly from London to East Anglia for Saturday evening's game at Norwich.
Last Updated: 23/10/12 5:05pm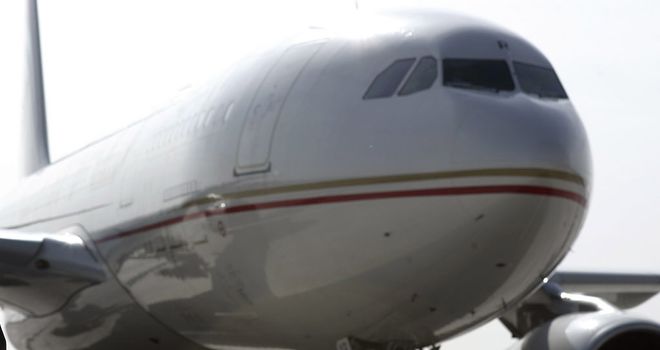 The Gunners chartered a private jet because of 'travel issues' ahead of the 5:30pm kick-off.
The journey lasted around 15 minutes prompting criticism by Green campaigners.
Co-ordinator of the Norwich and Norfolk Friends of the Earth Jennifer Parkhouse said: "It is absolutely absurd.
"I cannot see any reason why they would have flown, other than it being a rather ostentatious display of the players' and the club's wealth.
"If the flight took 14 minutes, they must have spent more time just getting on and off the plane than in the air."
Wenger added: "Usually we take the train and there was no train available, so in the end we decided to fly because we had to drive up on Friday afternoon when you never know how long it lasts."
As for the match, Grant Holt netted the only goal as the north Londoners were beaten by the yellow and greens of Carrow Road.