Leeds assistant Mick Jones is confident Luciano Becchio will find his form in front of goal soon enough
Leeds assistant manager Mick Jones has backed Luciano Becchio to rediscover his scoring touch.
Last Updated: 30/10/12 10:07am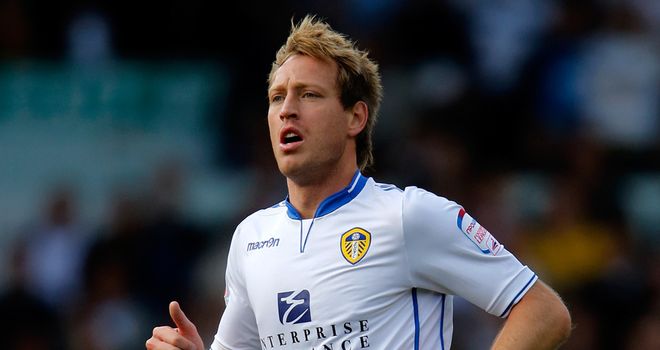 The misfiring Argentinian remains top scorer at the club this season with nine but has not scored in open play in his last seven games - missing a host of chances since.
However, Jones said: "It is probably a bit of confidence. Luciano is having a hard time at the moment; everyone can see that. But we all know how genuine and hard-working he is and I am certain he is still up there as among the leading scorers in the division.
"So there is not an awful lot wrong.
"I remember quite a few years ago that Alan Shearer went 13 games without a goal and the only person who was not worried was him, while everyone else was talking about it.
"All Luciano has to do is keeping doing the same things over and over and over and the end result will be a goal. And like all strikers, when they score a goal, they then start believing they will score another one. It is a little bit of confidence more than anything else.
"This is only the early part of the season and there is a long way to go yet and I am certain, given all the games left in the season, that people will see that Becchio is up there with the top scorers in this league."