Chris Hughton praises Stoke ahead of Norwich's clash with Tony Pulis' men
Chris Hughton has praised Stoke's work ethic and quality ahead of Norwich's clash with Tony Pulis' men this weekend.
Last Updated: 03/11/12 2:19pm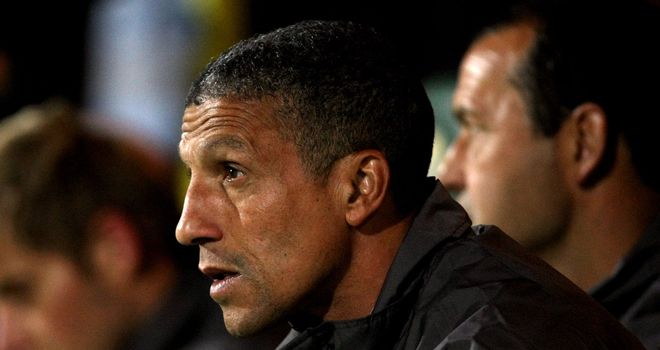 Norwich had to wait seven games to record their first win of the season but have since gone on to defeat Arsenal and book their place in the Capital One Cup quarter-finals following victory over Tottenham.
And with only two points separating Hughton's men from the Potters, the former Birmingham City boss insists Stoke are a fantastic role model to other top-flight clubs.
"They are an excellent role model for the likes of ourselves," said Hughton.
"In this division after getting promotion you normally have a few tough years but they have improved every year and have brought in better quality every year.
"They are a very well established Premier League team now.
"I'm sure they couldn't bring in someone of the quality of Michael Owen six or seven years ago.
"Stoke are really tough opposition. The quality of the players that they have brought in is good.
"They are a hard-working, well-disciplined team with good quality in their side and they have had some really tough games already. That's why it will be difficult when we play them."