Norwich City's Chris Hughton feels 10-game bans for racism would set example
Chris Hughton wants 10-game bans for players found guilty of racial offences within the game.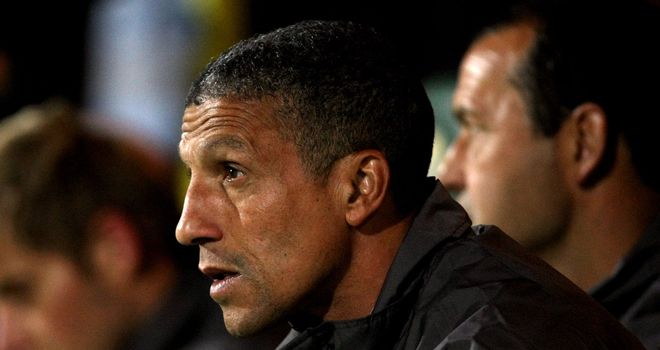 Although Hughton, the only black manager in the Premier League, believes that there have been considerable improvements since his playing days, he admits to being concerned about the recent high-profile cases within the game.
The way to deal with perpetrators, the manager believes, is to administer harsher punishments.
"If there was a set ban for offences [of a racial nature] then it would be clear," Hughton told the Daily Telegraph.
"Ten games. It's a big chunk of the season. It would make it clear."
On the improvements in the game over the last thirty years, Hughton said: "When I played and got abused by another player, called a 'black so and so', I always said 'that's out of order' but I tried to ignore it. I'd be thinking: 'You're not going to bring me down to that level'.
"Sometimes it could be a whole section of a crowd shouting something at me or just one individual saying something when I was getting the ball for a throw-in. I said things back. Ultimately, there wasn't too much you could do about it.
"I did feel lonely. When we played at certain stadiums and I was the one getting abuse - nobody else - of course I did feel isolated."