Steven Whittaker says Norwich's good run of form is based upon hard work and a good attitude
Norwich full-back Steven Whittaker says hard work lies behind the Canaries' recent run of good form.
Last Updated: 01/12/12 2:54pm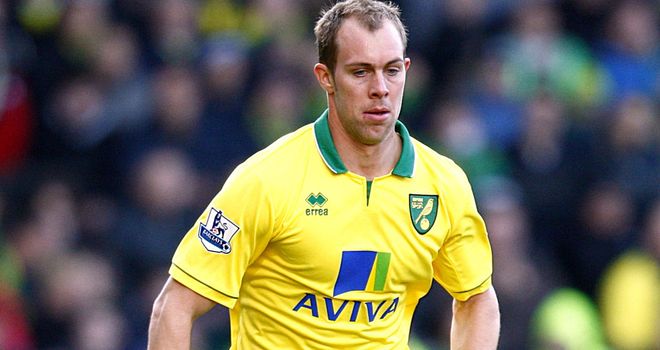 Chris Hughton's men got off to a slow start this season but have turned things around and play host to Sunderland on Sunday, looking to go eight Premier League matches without defeat for the first time since 1994.
And Whittaker said: "We haven't been beaten in a while now, so hopefully we can keep that going.
"I don't know why we had a bad start. Maybe it took us a little bit of time with a new manager and new players gelling together.
"But now we are all on the same page and we are all working extremely hard as a unit. Maybe that's why we are having success.
"We have a never say die attitude and we are picking up points in every game."
However, Whittaker says Norwich need to keep his fellow Scot Steven Fletcher quiet if they are to be successful at the weekend.
Fletcher has scored six league goals so far this season and Whittaker said: "I always thought he had the attributes and talent to make it to the top of the game.
"He is a big lad, he has a good left foot and he is a good finisher. He seems to take all the chances he gets, so it doesn't surprise me he is doing so well.
"I was delighted to see him back in a Scotland jersey recently - we have missed him. He has shown what a capable player he is in the Premier League, so we need to be wary of him.
"He is a great talent and has scored a lot of headers, so we have to be wary of his power from crosses and pick him up."