Paul Lambert and former club Norwich have announced that they have settled their dispute
Aston Villa boss Paul Lambert has reached a settlement with his former club Norwich.
Last Updated: 24/12/12 8:48am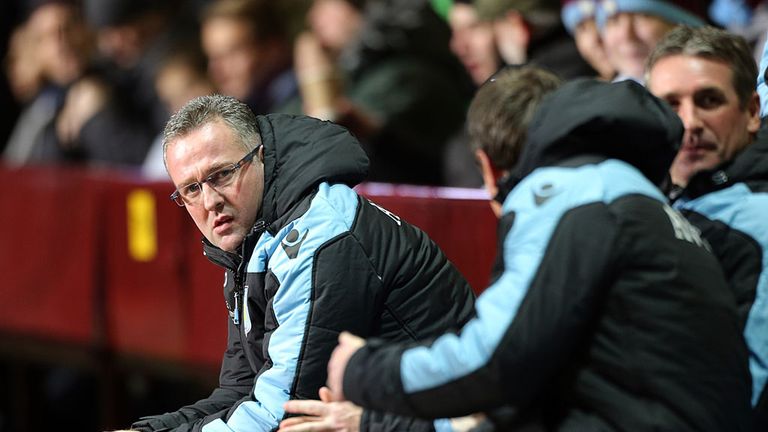 Lambert headed for Villa Park after guiding Norwich to successive promotions and 12th place in their first season back in the top flight.
But his departure was acrimonious and Norwich rejected his resignation initially, before failing to reach agreement on compensation with Villa.
Lambert and Norwich had been set to sue each other and the matter was due to go before a Premier League tribunal next month but the parties have now reached an agreement.
The two clubs issued a statement on Sunday evening which read: "Paul Lambert, Norwich City and Aston Villa have agreed settlement in respect of the dispute regarding Paul Lambert's departure from Norwich City.
"Villa will pay Norwich City the original amount as agreed in the contract between Paul Lambert and Norwich City, and Norwich City will pay Paul Lambert the bonus he was entitled to after completion of the 2011/12 season.
"This represents a final settlement of all claims and disputes between the parties. No further comment will be made."
Norwich chairman Alan Bowkett had told a fans' forum in October that Lambert was seeking £2m in compensation for breach of contract and unfair dismissal.
Lambert responded by saying: "What Norwich haven't made public is that they are suing me. Am I concerned Norwich fans are only hearing one side of the story? Yes."