Norwich City's Javier Garrido praises Manchester City boss Roberto Mancini
Javier Garrido will bear no grudges when he faces Manchester City for the first time since Roberto Mancini sold him.
By Tim Oscroft
Last Updated: 28/12/12 10:06am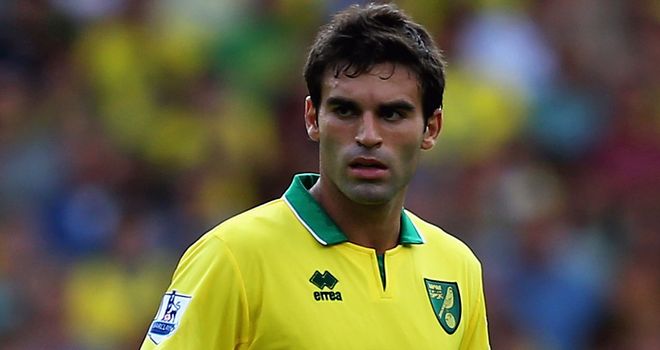 The Norwich City left-back was one of a number of signings made by Sven-Goran Eriksson in 2007, making 60 appearances for the Blues until his departure for Lazio.
The 27-year-old returned to the Premier League when the Carrow Road club brought him in on loan last summer, and so far the Spaniard has started 18 of the Canaries' 19 league fixtures.
Mark Hughes did not pick Garrido at all in the 2009/10 season prior to his sacking, but Roberto Mancini's clean slate approach upon his arrival saw the former Real Sociedad player make a dozen appearances.
Despite his subsequent departure, Garrido shows no ill will towards Mancini.
"We got on well. I was struggling to be involved with Mark Hughes and as soon as Mancini arrived he gave me a chance," said Garrido.
"I scored and after that I started to play more regularly.
"But then Aleksandar Kolarov arrived. I moved because I wanted to play.
"I don't have anything against the manager. I've heard rumours about his situation but he's a very good manager."