Chris Hughton excited to face former team-mate Paul Buckle as Norwich play Luton
Chris Hughton is excited to face Luton boss and former team-mate Paul Buckle when their sides go head-to-head.
Last Updated: 26/01/13 2:10pm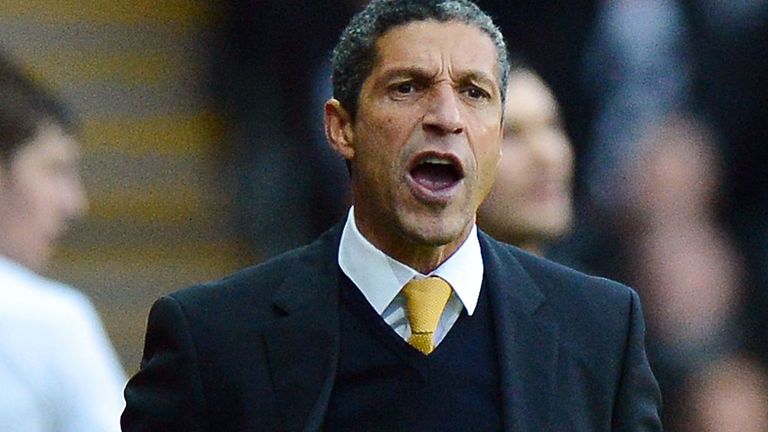 Hughton played alongside Buckle at Brentford and the duo have maintained their friendship throughout their managerial careers.
Buckle's Blue Square Premier side pulled off a shock 1-0 win over Wolves in the last round of the FA Cup, and Hughton has no intention of Luton claiming another scalp when the two teams meet at Carrow Road on Saturday.
"We played together and I followed his career, we have met quite often along the way and kept in contact," Hughton said.
"Paul was always very enthusiastic and knowledgeable, so it is no surprise to see his path go into manager, so aside from Saturday of course, I wish him all the best.
"Although Luton are a Conference team, they are a big name and a team with a very good history, they still get a very good support and at their level have very good players.
"We are very conscious of what can happen, but it was the same when we played Peterborough in the last round.
"This is what cup football is all about and we have to be very guarded."
Norwich's win at London Road has been their only success in the last seven, losing five Premier League games in that poor run.
Hughton is seeking a positive response from last weekend's 5-0 defeat at Liverpool, and said: "We have been here before, as most clubs have been at our level, there is only one reaction you want and that is to bounce back from it.
"We have already been on the back of a couple of big defeats this season and managed to do it.
"It is about knowing where you are and that occasionally these things are going to happen.
"It is not about what happened in the past, now it is about putting in performances that are going to get us through to the next round of the FA Cup and afterwards some points in the Premier League."
Concentration
Hughton, meanwhile, admits it is proving a frustrating transfer window for the Canaries as he looks to bolster his side ahead of the deadline.
"You are spending an awful lot of time speaking to people in the game and watching DVDs, when really most of your efforts and concentration wants to be on the games
"But you just have to work around it the best way you can."
Hughton added: "If we bring no-one in, we have a very good squad here who have fared reasonably well this season.
"It is all about getting enough points to be where we want to be. We don't lose sight of what is important, but it is difficult."