Chris Hughton says Norwich will face Manchester United full of confidence
Norwich manager Chris Hughton insists his team are brimming with confidence after last weekend's win over Everton.
Last Updated: 28/02/13 4:11pm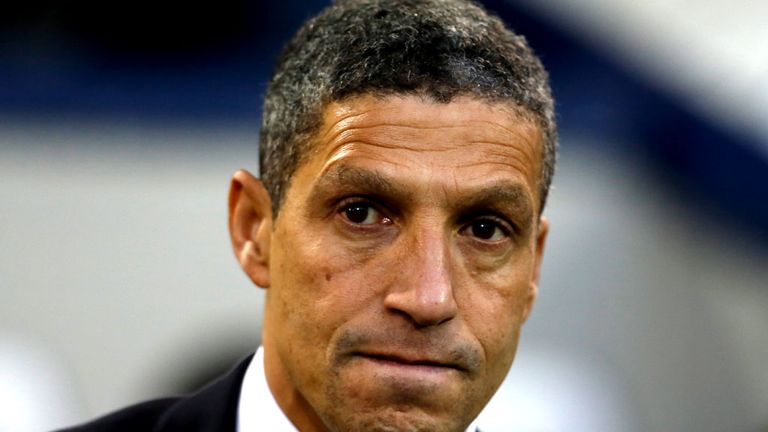 Hughton takes his charges to Old Trafford to face Premier League leaders Manchester United on Saturday.
And the Canaries boss is looking for his team to pull off a shock double against Sir Alex Ferguson's team this season, having enjoyed a 1-0 win at Carrow Road back in November.
Hughton said: "Last Saturday was a big win for us, against an excellent side.
"To go into a game at Old Trafford after defeat makes it a bit harder. There's been a good feel in the camp this week
"The win over Man Utd was one of our best performances this season. For us to repeat that at Old Trafford would take a huge effort, but we're ready.
"United are clear favourites for the title this season, they've got a great lead. Do I see them losing that? No I don't."
Massive game
With the small matter of the second leg of their Champions League clash against Real Madrid on Tuesday night, it is likely Sir Alex Ferguson will rotate his squad for the visit of the Canaries.
Hughton, though, is under no illusions over the magnitude of the task which awaits his men when they run out at Old Trafford.
"It is a massive game they have on Tuesday. I think it will affect the line-up, but I don't think it will affect the quality of the line-up," said Hughton.
"Irrespective of the team they put out, we know it is going to be one of high quality.
"At this moment, they are the team who have the best quality squad in the division, there is no doubt about that.
"There is nobody who manoeuvres his squad any better than Sir Alex.
"United have only lost one game at home this season so the magnitude of the task is still there, but we are certainly better going into it for the result of last weekend," he said.
"Beating United at home was one of our best performances of the season, and it had to be because that is the only way you can beat a Manchester United team.
"Any win at Old Trafford would have to see us play extremely well and for United to have one of their rare off-days.
"But you have to go into every game hoping the work you have done can come right and you can get that result."
Hughton added: "There will be no fear from our players, we will want to go there and play.
"However, it is very difficult to go to Old Trafford with an open formation. If you are going to go there and take them on at what they do very well, then generally there is only one outcome.
"Ultimately you want to get a result, and a draw at Old Trafford is a very good result, but it is also about a performance."