Norwich boss Chris Hughton ready to tackle 'big month' in Premier League
Chris Hughton concedes that March will be a 'big month' for Norwich in their efforts to steer clear of trouble.
Last Updated: 09/03/13 2:10pm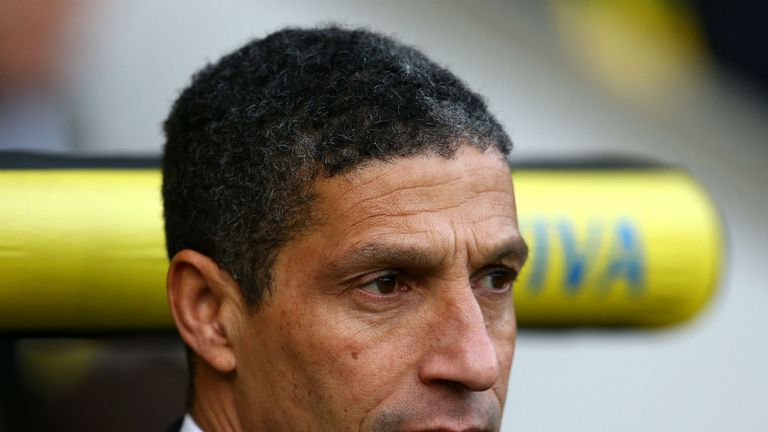 The struggles of those below them in the Premier League standings mean the Canaries are currently eight points clear of the drop zone.
It would not take much, though, for that gap to be closed and for Hughton's men to be dragged into a basement battle.
The Norwich boss is aware of the size of the challenge facing his side - with crucial clashes against Southampton, Sunderland and Wigan Athletic set to define their season.
"It's a big month for us, as it is for a load of teams," Hughton said in the wake of Saturday's 4-0 reversal at title-chasing Manchester United.
"All the games for us are big games and they're tough games.
"Our season certainly won't depend on the result here, as we never thought it would.
"The game here at Old Trafford was never going to define our season. Anything we got from here was going to be a bonus.
"There's only one team that's come here and won this season and that's Spurs, so we knew it would be tough. But certainly the positive for us here was our first-half performance."