Mark Bunn insists Norwich not yet safe
Mark Bunn insists Norwich cannnot afford to take their foot off the gas as the season enters the final quarter.
Last Updated: 13/03/13 12:42pm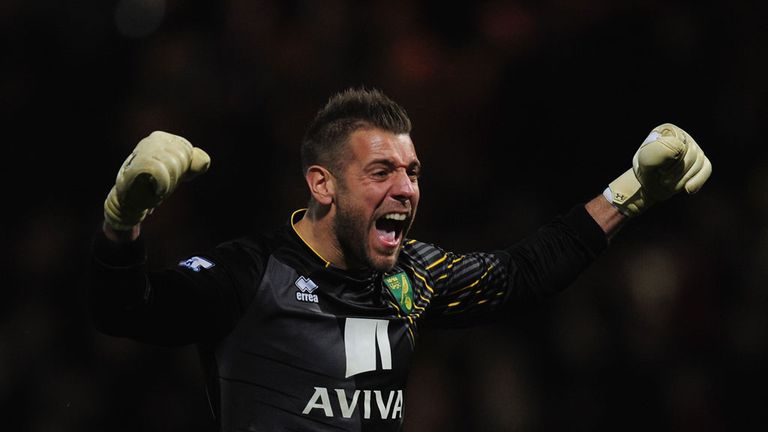 The Canaries are nine points clear of trouble in 14th place heading into the final nine games but Bunn maintains there is work to done yet before safety can be guaranteed.
"We don't see ourselves as safe. I think we need a couple more wins and then
we will be okay," said Bunn. "We have got some crucial games coming up.
"Sunderland is a winnable game so hopefully we can look forward to that and
get the three points, then against Wigan too.
"They are games against teams around us, so our main aim is not to lose those games, try to take a point away from home and win our home games.
"If we do that then we will be all right."
Norwich boss Chris Hughton also maintains that there is work still to be done before the club can start contemplating a third season in the Premier League.
"You are never close enough to survival until it is impossible," he said.
"It is certainly going to be tense in these final nine games for everyone
involved."