Russell Martin would love Kei Kamara to stay at Norwich on permanent basis
Norwich City defender Russell Martin would like to see striker Kei Kamara stay at the club.
Last Updated: 26/03/13 7:31pm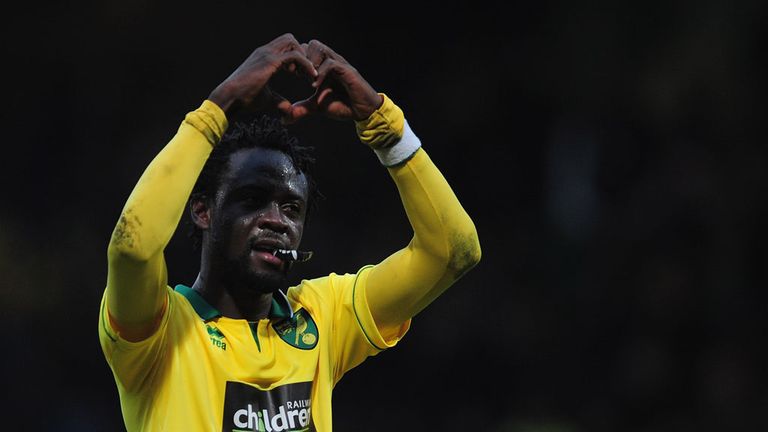 Kamara, who is on loan from MLS side Sporting Kansas, got off to a flying start as a Norwich player following up his goal against Everton with an impressive performance up front on his own against Sunderland.
And Norwich team-mate Martin would not be disappointed if Kamara did not return to play in the USA any time soon.
"It is the manager's decision but yes, I love Kei (to stay)," said Martin. "I think he has brought so much here. He has been a breath of fresh air, really.
"And I think he's not just a good lad, he's a really good player. He has been really effective and I think he did great for us again at Sunderland.
"I think he's been brilliant. He has surprised all of us, to be honest. You never know what you are going to get. The MLS is getting better and better, but you're never sure what you're getting.
"He has not had games and he had a bit of time off before he came over, so for me he will only keep getting better and it is up to him to decide his future, really. If he keeps it up, then I'm sure we will be more than interested in keeping him."
Kamara is currently away on international duty with Sierra Leone but is expected to return in time for Saturday's Premier League trip to relegation-threatened Wigan Athletic.