Jonny Howson keen to prove himself at Norwich
Jonny Howson says his time on the sidelines has only increased his appetite to help Norwich avoid relegation.
Last Updated: 30/03/13 2:25pm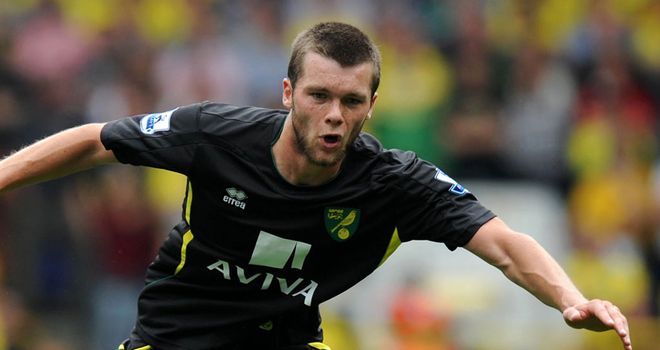 The 24-year-old former Leeds player has been confined to a role on the bench for long periods this season but, with eight games to play this season, the first of which is against struggling Wigan on Saturday, he is ready to play his part.
"The season was always going to go down to the wire and if you start to look too far ahead you can get caught out," said Howson.
"It is a big game with Wigan down there but we'll keep working hard and hopefully we'll be okay. You have to have the mentality that you will survive.
"I would have loved to have played more games but it is about the team. If it was up to me I would be playing every single week but sometimes you learn from not playing.
"It makes you stronger as a player and when you get the chance you have got to take it or you will be back on the sidelines. Your job on the bench is to keep others on their toes."
Six league places and seven points separate Wigan and 12th-placed Norwich but Canaries boss Chris Hughton is well aware of the threat posed by the Latics, who have beaten Newcastle and Everton (in the FA Cup) in their last two games.
"Wigan are on a good run. They have been in this position before and have probably played better this season than in other seasons," said Hughton.
"In the last two games we have seen an indication of what they can do. Against Everton away was a good as you will see and they have got that character to get a last-minute winner against Newcastle.
"They have an excellent manager in Roberto Martinez, a very calm manager who is used to being in this position. You hope they don't have a good day."