Ricky van Wolfswinkel confident he can lift Norwich
New signing Ricky van Wolfswinkel is confident he can take Norwich to the "next level" when the season kicks off.
Last Updated: 19/06/13 11:50am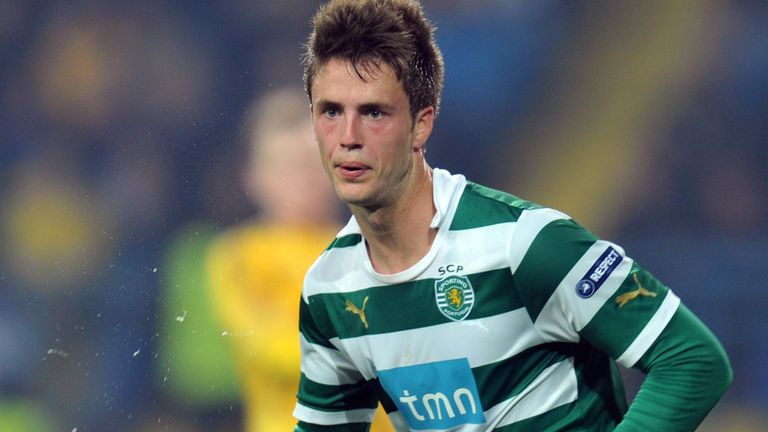 The 24-year-old Dutchman will officially complete a record £8.5m move from Sporting Lisbon on July 1 following international duty with Holland.
And while Norwich struggled in parts of the 2012/13 season, before eventually pulling clear of the relegation zone to finish a credible 11th, Van Wolfswinkel is confident Norwich can start to look up the table with confidence.
The new Canaries frontman, who scored 15 goals last season for Sporting, said: "I am sure I can help take Norwich to that next level now.
"There is already a great team there and I hope I can add to that.
"I will love working with the team and the coach and I see a very good future for us all - for me and for Norwich.
"The Premier League is always a place I have wanted to test myself. For me Norwich is the perfect club and the perfect place to be."
He added: "Like every coach wants when they bring in a striker, he (Hughton) wants goals. Simple.
"He knows my qualities and said to me, 'just use them and you will score goals which will be really important for the team'."
Chris Hughton is expected to further strengthen his squad over the summer, when a decision is also expected to be made on whether captain Grant Holt will see out the remainder of his contract or leave Carrow Road.
And with just 41 goals in 38 league games last season, it is no surprise Norwich are seeking more attacking options, although Hughton insists he is not planning a major overhaul.
"I don't think the summer has to be drastic," he said.
"If you bring players in it is because you feel they will improve what you have got. Our aim is to continue to develop.
"We have to do things in a financially viable way
"We are in a good way at the moment and we have to make sure we stay that way by working within our budgets, within our means and being sensible about everything."