Norwich star Michael Turner relishing return to former club Hull City
Norwich defender Michael Turner will put sentiment to one side for Saturday's trip to Hull.
Last Updated: 24/08/13 2:50pm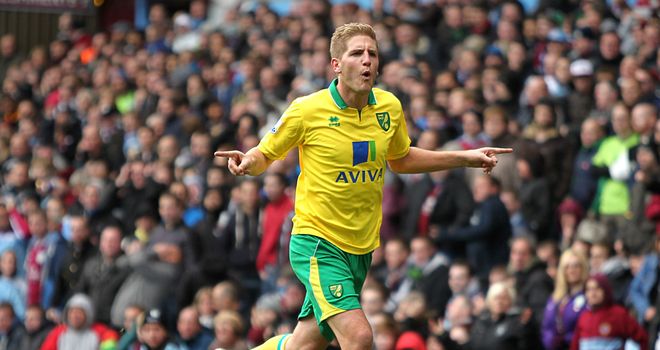 Turner spent three successful years with Hull between 2006 and 2009, winning the official supporters' club player of the year award three times.
He played every minute of the 2008-09 Premier League season for the Tigers - a rare feat in such a physical league - and although he is looking forward to seeing some old friends he says he intends to go home with three points.
Turner said: "It's exciting for me to go back there. I had three very good years there. It's a big occasion for them, their first home game back in the Premier League. I kept my eyes open for Hull's results last year and I was delighted they got promoted.
"It will be nice to go back and see some old faces. I have some good memories but after a good performance against Everton we will be looking forward to getting some points. I'm going back there to win."
Hull manager Steve Bruce signed Turner whilst Sunderland boss and he said: "I think he's a great manager. I enjoyed working with him. He was a central defender himself and he worked hard with me on my game, giving me lots of advice and tips.
"He has brought in a lot of players over the summer so it will be interesting to see how he goes."
Norwich, who finished 11th in the Premier League last season, kicked off their season with a 2-2 draw with Everton last week and Turner says confidence in the camp is high.
"Everybody's keen to fight for their places," said Turner.
"It shows how far the club have come in recent years. The Premier League is where the big money is and the club have invested it right. I'm just trying to stay in the team and play regularly."