Former Wales and Wolves defender Rob Edwards announces his retirement from playing
Rob Edwards has retired from playing as he seeks to forge a new career in the coaching side of the game.
Last Updated: 11/10/13 5:51pm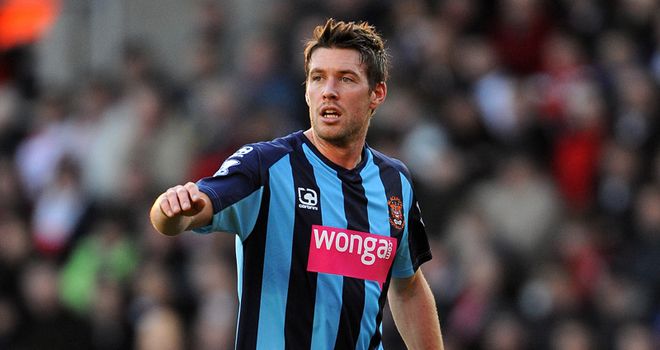 The 30-year-old centre-back began his playing career at Aston Villa and went on to make more than 200 appearances for nine clubs, with his last appearance coming while on loan at Shrewsbury in March.
But a combination of a lack of both fitness and interest from clubs in his signature has led to his retirement from playing.
Edwards, who earned 15 caps for Wales, told Sky Sports Radio: "It's been a decision I've thought about over the last few weeks long and hard.
"My body can't really do it anymore.
"It's been a two-folded decision really - my body being the way it is and not been able to stay fit and also with the lack of real interest from clubs, and things are getting so much harder now from Championship and down.
"I don't feel I can play the 30/40 games a season anymore which is needed. You need to do it to be able to get a contract the year after and the year after again."
Coaching
During the last few years Edwards has been putting steps into place in preparation for a new career by doing his coaching qualifications.
"That's the route I want to go down," he added.
"I love the game, I love football and I want to stay in it for as long as I can but unfortunately my playing days are going to be over now.
"But it's onto a new career now, fresh start, and hopefully I can get in somewhere and get coaching and get experience and hopefully do well in it ultimately."