Chris Hughton welcomes international break with Norwich out of relegation zone
Chris Hughton says he will enjoy the international break a little more now Norwich are out of the bottom three.
Last Updated: 12/11/13 2:29pm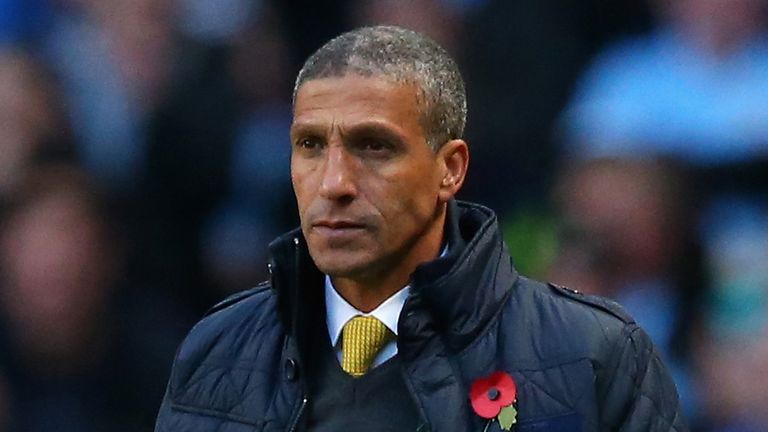 The Canaries rallied from a goal down to beat West Ham 3-1 on Saturday to ease the pressure on Hughton following the 7-0 drubbing at Manchester City the previous week.
"You can't expect an easy ride when things are not going so well and it is tough to get away from it; people talk about it 24/7 and it is - you wake up thinking about things, you go to bed thinking about things, but I won't be alone in that in this profession," said Hughton.
"If you talk about the pressure I was under, then look around the league - if those top teams are not in or around the top four then they are under equal pressure, that is modern football.
"I have been around a long time, maybe not in this management game so long, but I am aware of things said and newspapers and radio and that comes with the territory.
"Whether having that experience really helps you deal with it better or not, I don't know.
"The defeats certainly do not get any easier, but this is a fantastic club to be at and I was so pleased for the fans and those upstairs (in the boardroom) to get a result."
City's next match is a trip to in-form Newcastle on 23 November and Hughton added: "We are doing the best jobs we can and we are working as hard as we can, but within that there will be good and bad times. You have to be able to cope with the down sides."