Premier League: Gary Hooper happy to start hitting form with Norwich
Gary Hooper feels he is starting to show what he is capable of in a Norwich City shirt.
Last Updated: 15/12/13 12:56pm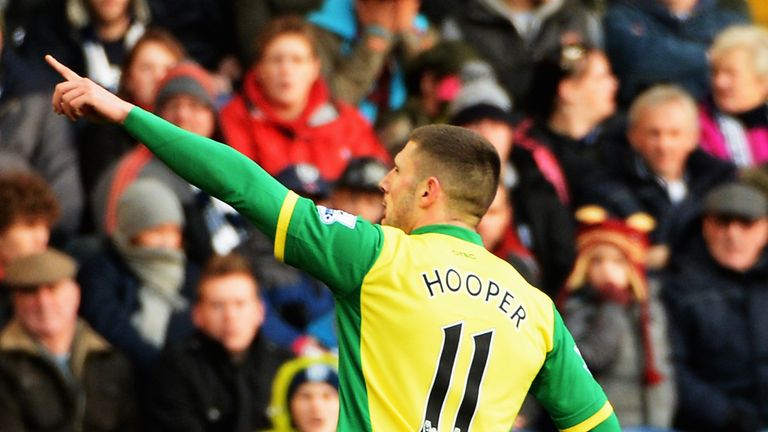 The 25-year-old joined in the summer from Celtic but, after suffering an injury in pre-season, he is only now enjoying a regular run in the side.
Hooper has hit five goals in his last eight starts and now admits he is feeling more than happy with life in the Premier League.
"It takes time but we've played together a few times now and I think it's starting to show," he told The Sun.
"The team has to create the chances for me and I have then got to take them but we've shown we can play together and win.
"Swansea are a good team and can pass from back to front all day. But we are at home, it's our ground and we have got to go for it."
His manager Chris Hughton is happy with how things are progressing and added: "He has always been a goalscorer.
"But there's more to him than that. He gets into all the right areas and he makes good runs.
"So we know that if we provide him with the right service then he will score goals."