Premier League: Leon McKenzie backing Chris Hughton to keep Norwich up
Former Norwich striker Leon McKenzie believes Chris Hughton is the right man to guide the club to safety this season.
By Devansh Trehan
Last Updated: 28/02/14 12:58pm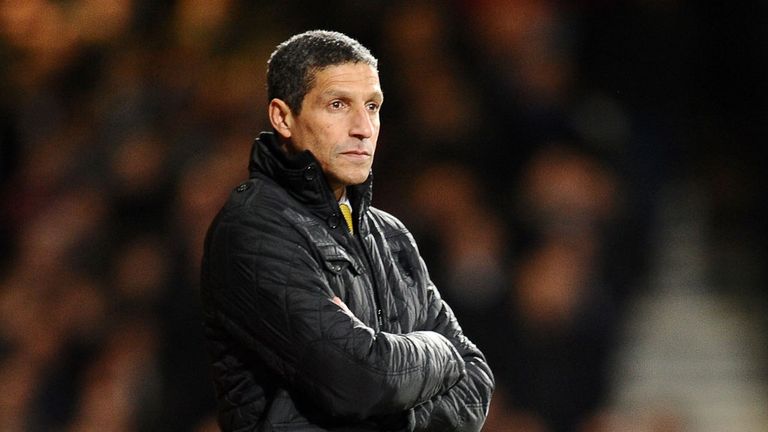 The 35-year-old, who spent three seasons in Norfolk following his move from Peterborough in 2003, famously scored the winning goal against Manchester United at Carrow Road in 2005.
And he insisted Hughton, who guided Norwich to their first win in five matches against Tottenham last weekend, is the right manager to take the club forward.
"It's a hard one because the demands are to win games and it doesn't matter who you are or what what you have done in the past," McKenzie told skysports.com.
"It's a pressure job, it really is, but I like Chris Hughton.
"I've got a lot of time for him and I respect him a lot. I'm glad he's pulling off a few results and I hope they stick with him because he's a good manager and a good guy as well."
McKenzie also dismissed recent comments from Norwich chief executive David McNally suggesting the club are keeping a watching brief over other candidates.
'That's just typical 'business people don't know anything about football' talk," he said.
"If they tried to bring someone in now, it may well be too late because they would want to change things. I think it's too late a stage to be bringing someone in now or look for potential candidates - I really do.
"They should stick with Chris Hughton. There is enough there to get through this and get the results needed."
Norwich, who face a reunion with former manger Paul Lambert when they take on Aston Villa on Sunday, are one place behind their hosts with just goal difference separating the sides.
McKenzie said the victory over Tottenham last weekend will give Hughton's men some much-needed confidence heading into the game at Villa Park and insisted Norwich are just a few wins away from retaining their Premier League status.
"That win against Spurs was so important, he said. "I've never had them to go down but wins like that are so crucial and if they can get a few more, then they will be alright.
"A few wins make all the difference. When I was there in that season when I played alongside Dean Ashton (2004/05), it all went down to the last game against Fulham and we got beat.
"But if we had won some of the key games prior - we drew 3-3 with Crystal Palace near the end of the season when we were 3-1 up - it could have been a completely different situation. But I'm sure this time they will be alight."