Premier League: Russell Martin believes Norwich lost their identity this season
Club captain Russell Martin believes Norwich City have "lost their identity" this season.
Last Updated: 10/05/14 2:47pm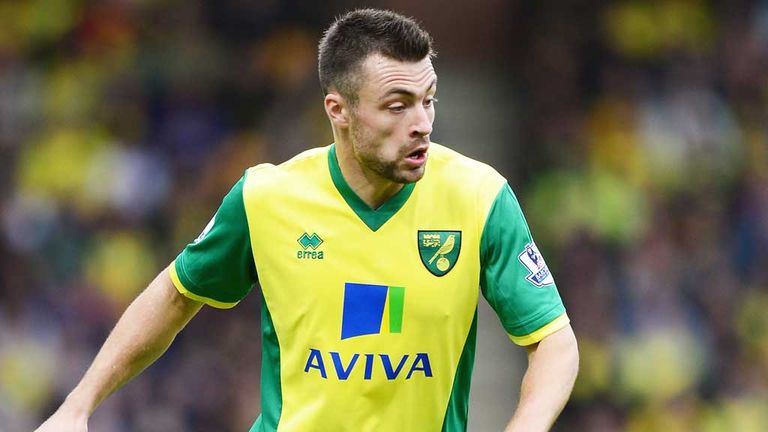 The Canaries were all but mathematically relegated following Sunderland's win over West Brom in midweek, which saw the Black Cats complete a remarkable escape from the drop zone and made Norwich's final home game against Arsenal on Sunday irrelevant.
Norwich sacked manager Chris Hughton with just five matches to go, but were already in a downward spiral, with the goalless draw at Chelsea under caretaker boss Neil Adams restoring a little pride in halting five successive defeats.
"As a club you try to improve and evolve, but I feel maybe we tried to do that a bit too quickly this season," said Scotland defender Martin.
"With the players we signed and those we already had, we should not have been in this position, but for too long we were an in-between team and lost a bit of our identity, and we need to get that back.
"Some of the results away from home you can't accept it, but maybe there was too much acceptance and we were too nice with each other at times. That needs to change for next year.
"It is collective, for two years no-one liked playing against Norwich, because they knew they were in for a game, this season at times it has been too easy to play against us.
"Maybe complacency set in. All the time the feeling was 'we will be okay', but at some point you have to make sure of that, and we have not done it.
"The choice you have as a player now is simple - you can wallow in self-pity for yourself or you say this is happened, you learn and grow from it and you come back stronger next season."