Norwich City chief executive David McNally will not walk away
Norwich City chief executive David McNally insists he has no intention of walking away from the club.
Last Updated: 12/05/14 3:56pm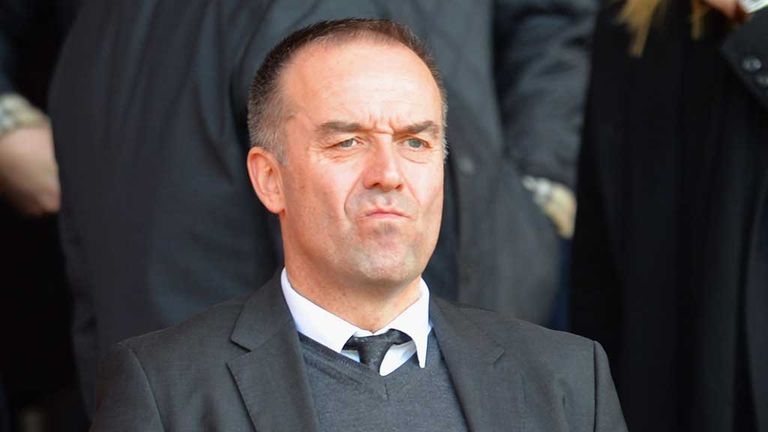 The Canaries' drop back into the Championship was officially confirmed following Sunday's 2-0 home defeat to Arsenal, bringing to an end a disappointing season at Carrow Road.
They are now set to announce the appointment of a new manager this week to replace Chris Hughton - who was sacked with just five matches remaining - in a bid to start the rebuilding process.
Former Norwich defender Malky Mackay, who has settled his dispute with Cardiff, is reportedly the leading contender on a three-man shortlist, which also includes interim boss Neil Adams as well as Gianfranco Zola, the ex-West Ham and Watford manager.
"As far as blame is concerned, as the board we recognise that we have made mistakes, no doubt about that," said McNally.
"But I also am very pragmatic, and I know that if I felt it was in the club's best interests for me to leave then I wouldn't hesitate.
"I care too much about Norwich City having been here for five years, and invested a lot of time and effort in this great club.
"I don't think that's in the best interests of the club at the moment. I think we have built quite a strong club in many aspects - we are now debt-free, and so are under no pressure to sell any player.
"The board is united. We are absolutely up for the fight of trying to get the club back to the Premier League as quickly as we can.
"We aim to do that by being competitive, and we are following a process of bringing in a manager who will take the club forward."
McNally continued: "I do expect some players to leave during the summer, but they are probably the players that we think are best served furthering their careers elsewhere because we will need to bring in some better players to make this club much stronger.
"We can't afford to get this window wrong in the way that we got last summer's transfer window so horribly wrong."
McNally maintains Adams - also a former player at Norwich, promoted from youth-team boss - is "a credible, serious contender", but suggests whoever is eventually appointed will have to work under new guidelines.
"We are going to look at our football management structure again, to ensure that we are focusing the football manager on managing the first-team and coaching the first-team," he added.
"We will strengthen the structure so we are not at the mercy of a manager on all things to do with our future.
"We will look at how we can ensure that if we do need to strengthen, then that is what we do.
"We are having a good look at it this week, and I do think there are perhaps one or two individuals here where too much of the weight of the key decisions of the football club rest on their shoulders."