Neil Adams promises Norwich fans his team will entertain next season
New manager Neil Adams has vowed to entertain Norwich fans after urging them to get behind his appointment.
Last Updated: 23/05/14 1:57pm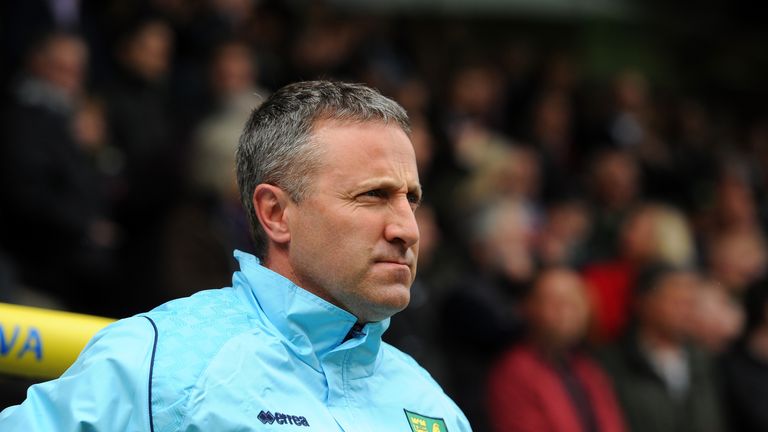 The former City player was thrust into a caretaker role with five games to go of the season following the sacking of Chris Hughton, but was unable to halt their slide into the Championship.
Malky Mackay and Tim Sherwood were among those linked with the post, but City have opted to keep Adams and he insists he is ready to lead the club back into the Premier League.
"I understand some supporters might have reservations or doubts - there's a lot of experienced and capable managers out there - but that's none of my business," he said.
"All I'm doing is looking forward. I've been given the job to get this club back in the Premier League and it's something I look forward to with relish.
"I'm a fan of the club, so I know how the supporters are hurting right now after last season. That's why it's important we give it the best possible go next season.
"I've gone on record as saying I want us to play the type of football that Norwich supporters want to see. We need to win games and to do that we need to score goals. That's what this club has been used to and that's what we need to get back to."
Adams' first task will be to shape the squad to his liking over the summer months and he says he only wants players who are up for the fight in the Championship.
"There are plans in place regarding players and potential transfer targets," he added. "The priority is to deal with those issues and make sure we're ready and raring to go when the players report back.
"I've already sat down with the players, finding out the players that want to be on board. That's the key.
"Some might want to leave. The key is I need players who want to play here, have fire in their bellies and are good players. There's a really good core here, it's imperative we try to keep as many of them as we can and try to add that with better players than those that leave the club."