Arena Coventry Ltd withdraw administration application from High Court
Arena Coventry Ltd have withdrawn their application to place Coventry City in administration.
Last Updated: 26/03/13 7:08pm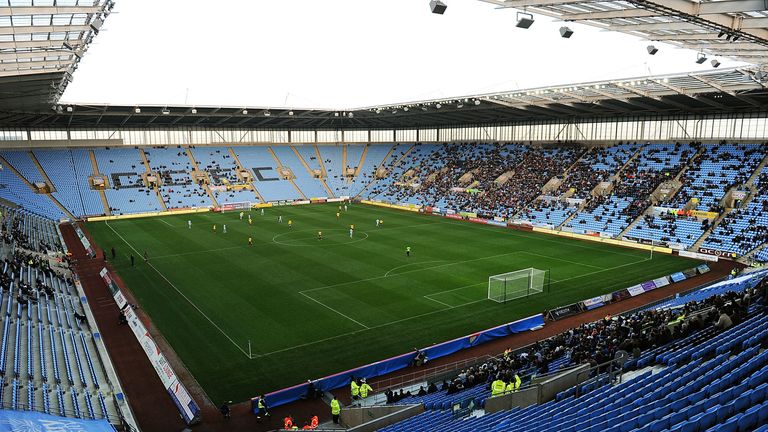 The Sky Blues remain hopeful of playing the remainder of their League One home games at the Ricoh Arena, despite still owing their landlords £1.3m in unpaid rent.
Tim Fisher, CEO Coventry Football Club said on the club's website: "I acknowledge that ACL has now accepted that it must withdraw its administration application from the High Court notwithstanding the fact that this was an unwelcome and unnecessary distraction.
"I hope all parties will now focus on re-establishing a constructive dialogue for the good of the club and football in Coventry.
"We would like to ensure that Coventry City Football Club can, in the first instance, continue to play its remaining home matches this season at the Ricoh Arena."