Football League imposes points penalty on Coventry
Coventry City have been deducted 10 points after the Football League ruled the League One club is in administration.
Last Updated: 28/03/13 4:33pm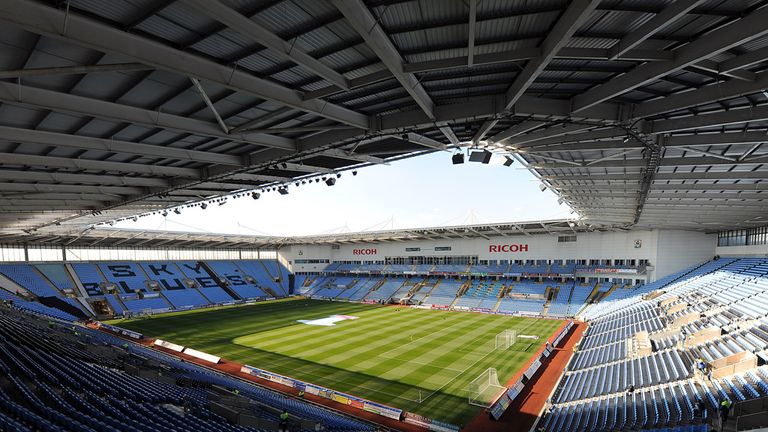 Confirmation of the penalty marks the end of uncertainty over the club's status and leaves City 15 points off the play-offs with just six games to play.
Coventry placed a subsidiary company of the club in administration last week and claimed the football business would continue to operate as normal.
But Arena Company Ltd, who manage the Ricoh Arena and say £1.3m is owed in unpaid rent, told the High Court this week they believed the company placed in administration held the 'golden share' which carries with it Football League membership.
And the League has now sided with ACL and imposed the statutory points penalty.
A statement read: "The Football League can confirm that Coventry City Football Club have been deducted 10 points, in accordance with its rules and regulations.
"This Sporting Sanction has been implemented with immediate effect. Coventry City have seven days in which to appeal.
"The League has now begun discussions with the administrator aimed at achieving a sustainable future for the club within The Football League."
Coventry are yet to decide on an appeal and released a statement which read: "We are disappointed by the decision but also understand the Football League's course of action in accordance with its rules and regulations.
"We welcome the offer for further dialogue which we hope to commence at the earliest available opportunity."
The dispute with ACL, meanwhile, will not prevent Coventry completing this season's home fixtures at the Ricoh Arena.