Coventry City launch appeal against 10-point deduction
Coventry City have appealed against the 10-point deduction they were levied last week for going into administration.
Last Updated: 04/04/13 6:30pm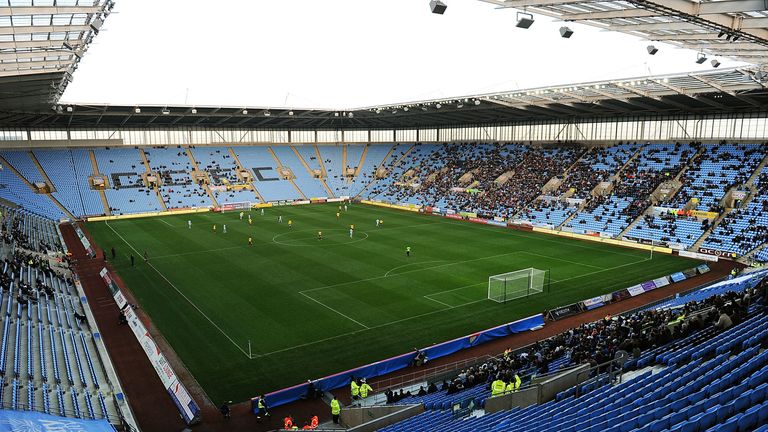 The League One club was given seven days to exercise its' right of appeal and has chosen to do so in order to keep their slim hopes of a play-off place alive.
A High Court hearing in London last week ruled that the club had gone into administration, with their Ricoh Arena landlords - Arena Coventry Ltd - owed over a year's unpaid rent of £1.3m.
City said they had placed a non-operating subsidiary of the club into administration and insisted it was business as usual at Coventry City Football Club (Holdings), which they said held the crucial 'golden share' that provides membership to the Football League.
A statement on the club's website read: "Coventry City Football Club (Holdings) Ltd has submitted an appeal to the Football League to have the 10 points deducted last week reinstated.
"The points were deducted following the administration of CCFC Ltd. The club will keep supporters informed of the progress of the appeal."