Cov out to avoid Pompey repeat
Chief executive Tim Fisher has stressed the need for Coventry to exit administration as soon as possible - and avoid the fate of Portsmouth.
Last Updated: 07/06/13 8:09am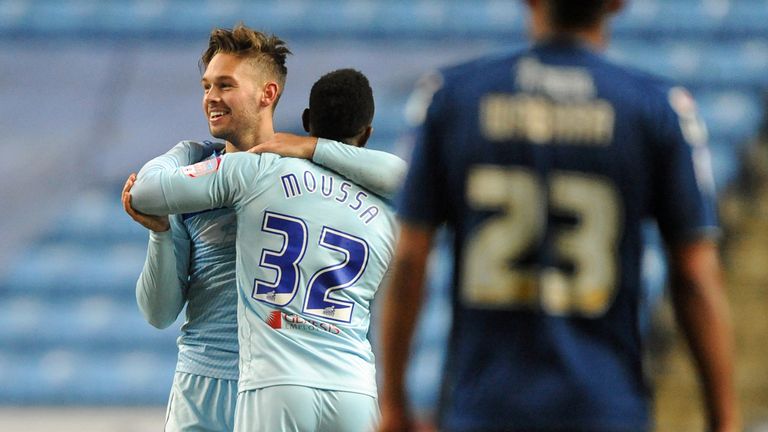 Fisher was fronting up to around 200 frustrated Sky Blues supporters at a fans' forum in the city last night, the first of three organised over the coming days.
The npower League One outfit, under hedge fund owners Sisu, in March placed the non-operating subsidiary of the club, Coventry City Football Club Ltd (CCFC Ltd), into administration, although Coventry City Football Club (Holdings) continues to operate.
As many as eight parties are understood to have voiced an interest in CCFC Ltd with joint-administrator Paul Appleton, although Fisher repeatedly insists Holdings - of which he is chief exec - is not for sale.
"The longer CCFC Ltd remains in administration, the greater the risk the football club will be impaired permanently," Fisher told supporters last night.
"The risk of staying in administration for a long time cannot be underestimated, there is a likely Portsmouth scenario if you are not careful."
Speaking to Press Association Sport last month, Fisher revealed plans to move into a new stadium having claimed City had been given no choice but to leave the Ricoh Arena, with a proposal to groundshare on an interim basis for three years while it is being built.
On Thursday night he stated Coventry were in talks with three Football League clubs each within a 30-mile radius regarding a potential groundshare.
But he also revealed those plans, and those regarding a new stadium, cannot be announced until CCFC Ltd comes out of administration - sparking fears over where City could be playing next term with the new season just eight weeks away.
"It's a very real risk, and the risk is that this becomes nothing more than a long drawn-out administration where you have players on monthly contracts and you simply look at the Portsmouth model, which for us is not acceptable," Fisher added.
Troubled Portsmouth entered administration for the second time in three seasons in February 2012 and were there for as long as 14 months before being taken over by the Pompey Supporters' Trust in April.