League One: Coventry administrator accepts bid from Otium
Coventry City's administrator has accepted a bid from a company linked to the League One club's current owners.
Last Updated: 14/06/13 7:09pm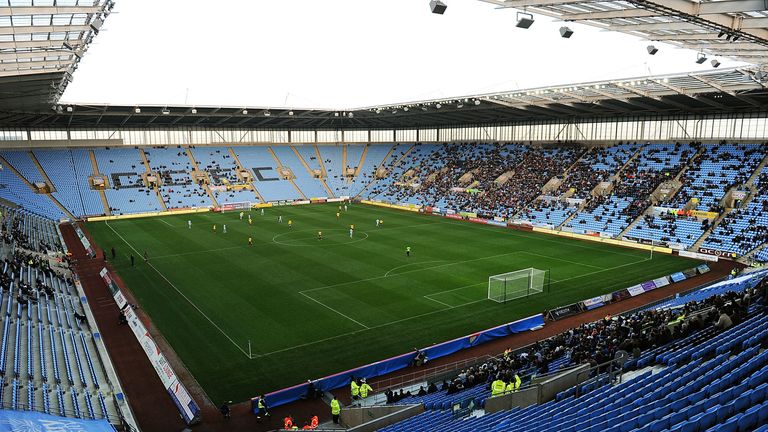 The Otium Entertainment Group were one of four bidders for City, who were docked 10 points by the Football League after a subsidiary company entered administration in March.
Another subsidiary company of the club, Coventry City Football Club (Holdings) Ltd, remains in business and shares two directors with Otium.
And administrator Paul Appleton has acknowledged that his choice of preferred bidder may not prove popular with the club's supporters.
He said: "I realise and appreciate the end result of the sale process will not necessarily be welcomed by a large number of Coventry fans.
"However, the bid from Otium Entertainment Group Limited was substantially more than any of the other three bids received.
"It was the bid which gave the greatest return to the unsecured, non-connected creditors of CCFC Limited by a considerable margin.
"This offer allows me to achieve the purpose of the administration and, following discussions with the Football League, I am hopeful a completion of the sale can be achieved as swiftly as possible."
A club statement issued in response to Appleton's decision read: "We are pleased with the decision which helps to assure the future of the club.
"Our absolute focus now is to exit CCFC Limited from the administration process so we can get back to running a football club and make the decisions we need to in time for next season."