Coventry fans to stage protest
Coventry supporters' group the Sky Blue Trust have responded angrily to reports that the League One club will groundshare with Northampton.
Last Updated: 04/07/13 4:00pm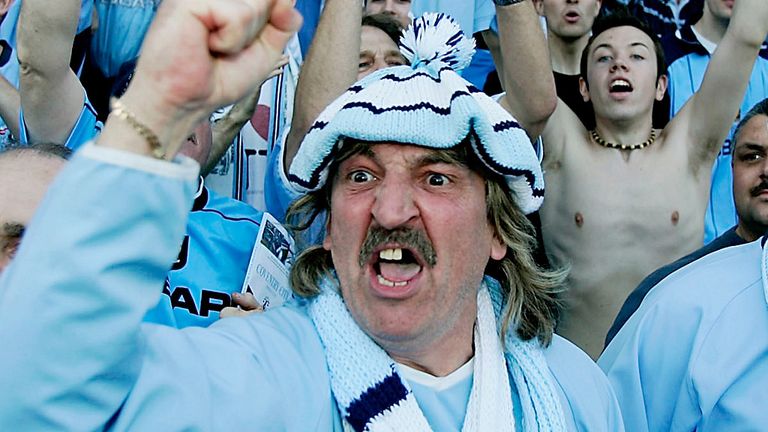 Coventry supporters' group the Sky Blue Trust have responded angrily to reports that the League One club will groundshare with Northampton.
As a result, the Sky Blue Trust are organising a protest outside Sixfields Stadium on Thursday evening.
Sky Blues chief executive Tim Fisher in May revealed plans to move into a new stadium having claimed City had been given no choice but to leave the Ricoh Arena as their lengthy and bitter rent row rumbles on, with a proposal to play 'home' games elsewhere on an interim basis while it is being built.
Unconfirmed reports are now stating that groundshare has been agreed and Coventry, from the start of the forthcoming 2013/14 campaign, will play at 7,600 capacity Sixfields - 34 miles and 39 minutes away across the M6 and down the M1 - with Town's home matches taking precedence.
The developments come as League Two Northampton have also agreed a £12million deal with Northampton Borough Council to redevelop Sixfields, increasing the capacity to around 10,000 along with the addition of a hotel, corporate boxes and a conference centre - with the new-look stadium hoped to ready next summer.
Yet, Cobblers chairman David Cardoza insists a groundshare agreement is far from complete amid speculation the Football League are meeting today to discuss the move.
"There's some legs in this, but it's not near done and dusted," he told BBC Radio Northampton.
"As soon as it is or isn't I will let everybody know. It's speculation at the minute, but we'll see where this goes. I'm a little bit surprised about some of the stuff that's been said."
League One City are understood to be closing in on a site in the Coventry area to build their new stadium, just eight years after first moving from Highfield Road and becoming tenants at the 32,600 capacity Ricoh Arena.
The proposals has been met with fury and disappointment from the vast majority of Coventry supporters, with over 13,000 people having signed a local petition to keep City in Coventry.
And The Sky Blue Trust are holding a protest outside Sixfields at 5.30pm today to make their objections clear.
Trust spokesman Moz Baker explained: "We know supporters overwhelmingly oppose any move out of Coventry and the Trust's view is simple: it is unthinkable that CCFC play home games outside the city in which we were founded and is our home.
"Large numbers of fans will not attend 'home' games that are not played at the Ricoh Arena. A move away from Coventry will have a hugely detrimental effect on CCFC and while the owners suggest the move will be 'temporary' and a 'new' ground will be built, there is no evidence that a planning application for a new stadium being submitted never mind permission being obtained."