Coventry City agree terms on a potential new stadium site
Coventry City have agreed terms on a potential new stadium site.
Last Updated: 26/07/13 11:31am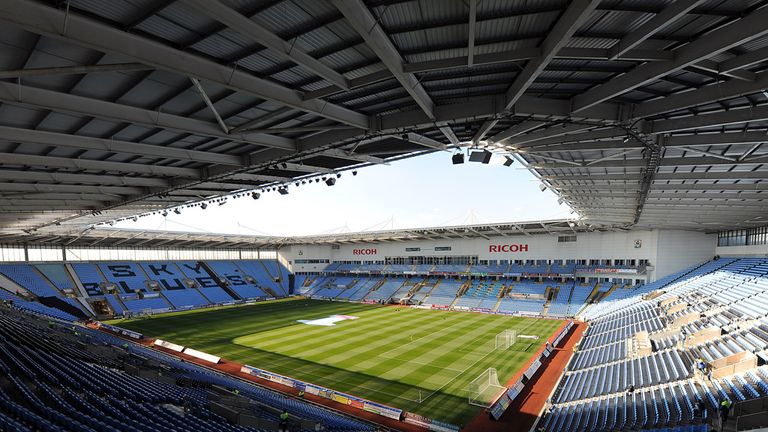 The League One side left the Ricoh Arena at the end of last season after failing to resolve a long-standing dispute over unpaid rent with owners Arena Coventry Ltd.
The Football League has given the club permission to share Northampton's Sixfields ground for the next three seasons - with the option of another two - and City are hopeful they will have their new home up and running by the end of the agreement.
In a statement Coventry said: "The club have agreed terms, subject to contract, on a site within six miles of the city centre and has entered exclusive talks on a second site.
"The club is aiming to finalise a deal within eight weeks, paving the way for a new facility for the Sky Blues.
"To ensure the project hits the ground running the club has appointed a team of advisers to realise its ambitious plans for the new base."
On the proposals, Coventry chief executive Tim Fisher said: "We completely understand the pain the groundshare is going to cause our supporters but we have a clear path to return to the Coventry area.
"We are under no illusions at just how tough it is going to be for the next three years but there is absolutely no question that Coventry City Football Club's long term future is in this area.
"Once we have agreement on a site, we will begin a consultation process with our supporters because we want this to be their home - a home that everyone can be proud of.
"And, of course, a home where the club has access to all matchday and non-matchday revenues which are crucial when it comes to financial fair play."