Coventry supporters opt for Ricoh friendly above Sixfields 'home' game
As many as 7,000 Coventry fans will boycott the club's first 'home' game at Sixfields to attend a Ricoh charity match.
Last Updated: 11/08/13 5:40pm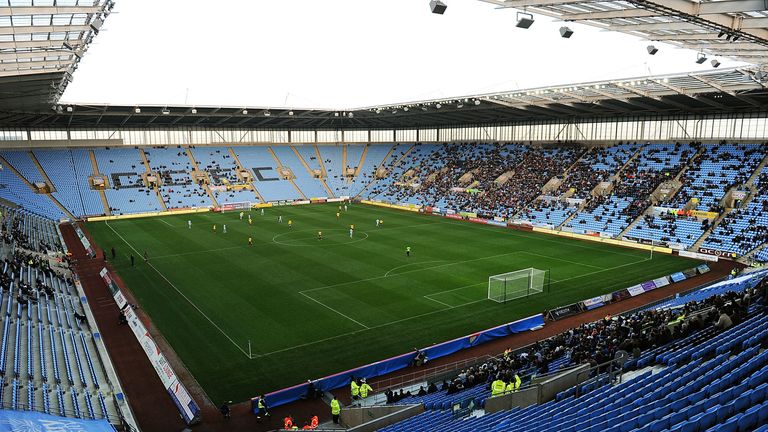 Former City defender Kirk Stephens has organised the game, between a Coventry legends XI and a Midlands all-star XI, on the same day Steven Pressley's side take on Bristol City in Northampton.
City's owners Sisu have taken the team outside Coventry for the first time in the club's 130-year history after failing to reach a new rental agreement with Ricoh owners Arena Coventry Limited.
And on current ticket sales 14 times as many supporters will be at the friendly game as make the trip to Sixfields.
Stephens, who spent two seasons at the club as a player and is a lifelong supporter, told Sky Sports News: "We've said all along this is not about anti-Sisu or anti-ACL. This is about Coventry City Football Club and trying to promote something good.
"The people that are going down to Sixfields - brilliant, I admire them. They're supporting the football team and that's their decision.
"I don't want to do that. This is our home, this is where we want to be playing, and that's why we're having the charity game up here - to raise some money and celebrate 130 years of Coventry City Football Club.
"The supporters have always supported the club and not the league they're in. We get a regular 10-12,000 down here, and they're all together on this.
"Everybody associated with this game has got right behind us and been supportive. We're proving that the football club has a life here at the Ricoh."