FL72 Review: Peter Beagrie reflects on the Football League weekend
Every Monday night, the Sky Sports experts will review the weekend's Football League action on FL72. Check out Peter Beagrie's thoughts on the latest batch of games...
Last Updated: 25/09/13 11:57am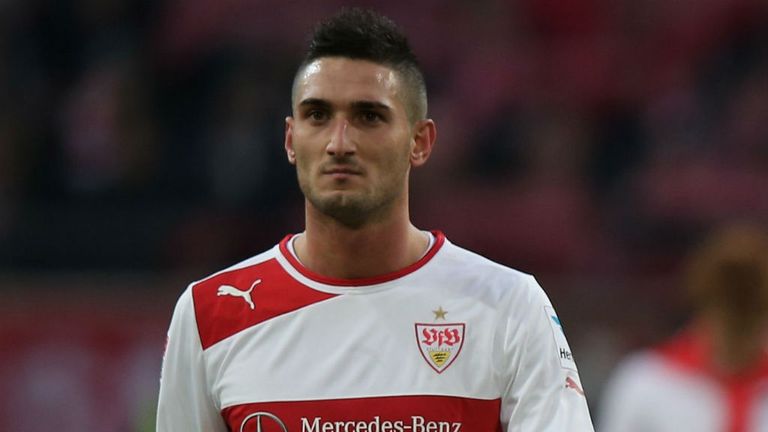 BEAGS SAYS: I think that with this new Under-21 League it is only the top talent that get games under their belt in the top flight and three Man United players are doing it in the Championship now in Jesse Lingard (Birmingham), Nick Powell (Wigan) and Federico Macheda (Doncaster). Macheda was part of a front three against a prolific Forest side and showed that whether he is playing behind a front two or from the left he has got a striker's instinct. His two goals were easy but he still had to be aware and exploit the space and he will fit in well with Doncaster's nice football.
Yeovil 0-1 QPR
BEAGS SAYS: QPR are looking absolutely brilliant defensively, but are not as fluent and haven't hit the heights going forward like they did at the start of their promotion campaign a few years ago when they had Jamie Mackie, Heidar Helguson heading every ball in and the talismanic Adel Taarabt. Still, they put in a very solid, professional performance against Yeovil and have now taken seven points out of nine in a week without playing their best. That's terrific for QPR and Birmingham's Lingard was also terrific this weekend with four unerring finishes against Sheffield Wednesday.
Brighton 3-1 Bolton
BEAGS SAYS: Dougie Freedman will be very worried. Bolton lost all their creative talent at the beginning of the season and that has hit them really hard, but Dougie still has a stellar squad there and it is remarkable where they are. You thought this could be the game for them and they could build on taking the lead, but it doesn't matter what formula Dougie comes up with as the defending has been amateurish; no-one is taking responsibility and there is a lack of communication between experienced players. They need to turn it around as quickly as possible but Freedman knows that as he is a tremendous young manager who eats, sleeps and breathes the game.
Notts County 2-0 Tranmere
BEAGS SAYS: A first win in eight games will be a massive relief for County boss Chris Kiwomya but they have had the heart ripped out of the team, especially in midfield with Jeff Hughes and Alan Judge leaving. Tranmere, meanwhile, have taken 16 points out of 75 but they did have a lot of players on loan last season who have now returned to their parent clubs. When that happens, clubs with small resources find their level. Preston, meanwhile, beat Sheffield United and I think that with the strike partnership between Kevin Davies and Scott Bevan developing, they can go up.
Port Vale 3-2 Coventry
BEAGS SAYS: Coventry's Callum Wilson, who scored his side's opener against Port Vale, has had his problems with injury but he is not an unknown quantity; people speak highly of him because of his pace and individuality and he is playing with real confidence at the moment. Coventry, though, were done by former player Chris Birchall who has done the rounds, has some famous friends, including Mr Beckham, and is a great professional. Port Vale knew there was a deficiency in the air with Coventry and they exploited it to get a great win.
Accrington 1-2 Rochdale
BEAGS SAYS: James Beattie will be trying everything within his powers to turn things around. Accrington have got Kayode Odejayi who they will be hoping can get goals for them and be a presence in the box and if he works out it will save Beattie dusting off his boots. On a shoestring budget Stanley are swimming against the tide and though I have seen enough to suggest they are going to win a few games this year, it was always going to be a tough ask against Rochdale who have put a nice unbeaten run together after a bit of a sloppy time. Scott "Hulk" Hogan scored Rochdale's winner and after building himself back up in non-League has hit the ground running with goals and assists.