Transfer News: Coventry manager Steven Pressley looking for new signings
Coventry boss Steven Pressley has acknowledged that he is 'not close' to making any new signings for next season.
Last Updated: 26/05/14 10:47pm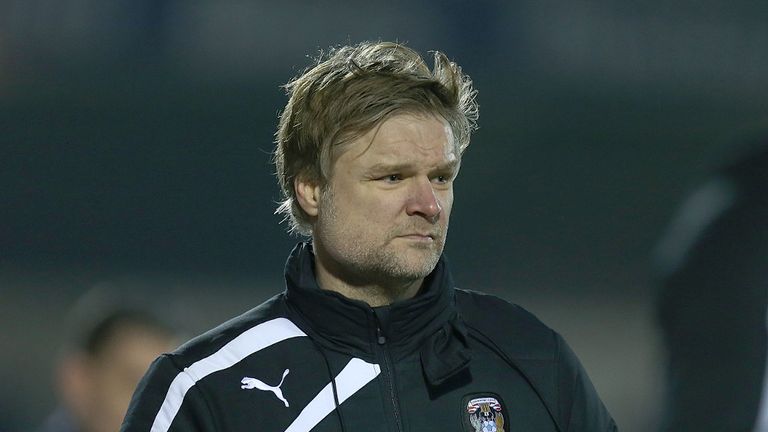 Pressley is eager to improve his squad for another campaign in League One and has identified players he would be keen to recruit.
However, Pressley has suggested that some of his targets have ambitions of playing in the Championship and he is waiting to see how the situation pans out.
"I've been speaking to agents and we're trying on a few but we're not close on any just now," said Pressley in the Coventry Evening Telegraph.
"The problem is that a few of the players I would like would probably also like to play up a level.
"So what they do is wait and see and the gamble you take is you wait and then miss out on others. But I'm not close on anyone at the moment; not sat down and had a chat with any players.
"I've spoken to quite a number of agents but nothing has got to the next stage and saying 'OK, let's get together'."