Sky Bet League One: Coventry legend Gary McAllister believes club can return to top
Last Updated: 04/09/14 7:22pm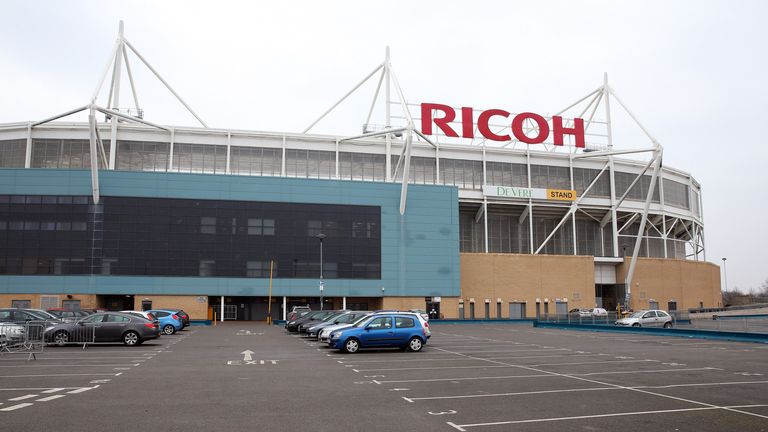 Coventry legend Gary McAllister says the club can use their return to the Ricoh Arena as a springboard back to the big time.
The Sky Blues host Gillingham on Friday in what will be an emotional homecoming, ending a 13-month exile in Northampton after a rent dispute with the stadium's owners.
Former manager McAllister, who made 200 appearances for the club in two spells as a player, said: "It's a one-club city and they don't want to get ahead of themselves but Coventry have a proud history in the Premier League.
"It was a club who were established in the Premier League, there were flirtations with relegation but they managed to stave it off until they went down (in 2001). I remember one particular escape at Tottenham (in 1997).
"I hope this pulls everyone together and I'm sure they will get some proper attendances now. There's a good hard core fanbase in Coventry and they can use that to push back up to where they should be.
"It's been quite sad seeing the Sky Blues fans up on that bank at Sixfields. I was a fan of Highfield Road, I liked the atmosphere but it was an old stadium.
"It was exciting, Highfield Road had served them well but the club needed to move forwards yet it sent them into a downward spiral. With the way it was structured it became very messy and difficult to understand from the outside.
"I'd gone by the time the team went there but I've been invited back and it's a magnificent stadium.
"I know how passionate the Coventry fans are and I had good years there, we had a fantastic side which played nice football and it's good too see they are home."
Coventry currently sit in 15th place in Sky Bet League One having finished 18th last season following a 10-point deduction for exiting administration without agreeing a Company Voluntary Arrangement.