Kranjcar defends Modric
Niko Kranjcar does not believe anyone has the right to judge Tottenham team-mate Luka Modric.
Last Updated: 23/08/11 1:28pm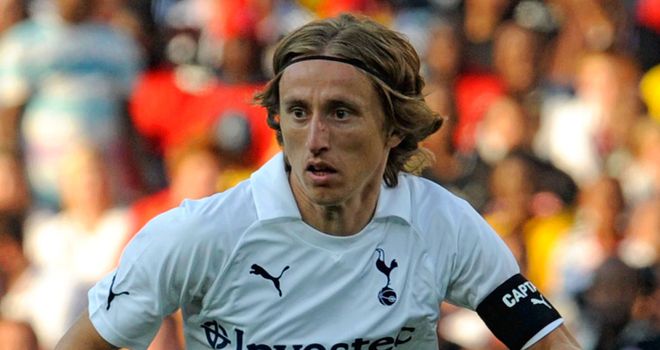 Niko Kranjcar does not believe anyone has the right to judge Tottenham team-mate Luka Modric over his Chelsea transfer saga.
Modric has been at the centre of a summer-long pursuit by Tottenham's West London rivals, who on Monday morning were reported to have lodged a third bid of more than £30million for the player.
Spurs chairman Daniel Levy remains adamant Modric will not be sold, but manager Harry Redknapp's admission the Croatian is not focused enough to be considered for Monday night's game at Manchester United has raised further doubts about his future.
Kranjcar is a close friend of Modric thanks to the time they have spent together at White Hart Lane and on international duty with Croatia.
He thinks the 25-year-old playmaker should not be criticised if he chooses to move to Stamford Bridge, because of the displays he has put in for Tottenham since his arrival from Dinamo Zagreb three years ago.
Decision
Kranjcar told the Evening Standard: "It is his decision to make and something he has to go through with the club. No-one deserves to judge him if he decides to go because he has given three fantastic years to the club.
"I think as a friend you support them no matter what they decide to do. He has played every game with his heart and if he gets an opportunity or the club decide to sell him, everyone should support his decision. It is his decision not ours and it's not up to us to convince him to stay or go."
The Croatian may have played his last game for the club, but Spurs are notorious for doing their deals right up to the 11th hour of the deadline so a transfer is still a distinct possibility.
Should Modric remain, however, Kranjcar thinks he will give his all.
"If the club don't sell him he will continue to play his football for the club as always because he loves the game," added the former Portsmouth midfielder.
"He loves it too much not to give his best. Everyone should expect him to give his all to the cause. I'm sure he will put in a great performance when selected."