Young backs Barton to be a hit
Luke Young is confident Joey Barton will be a hit at QPR and was surprised there was not more competition for the midfielder.
Last Updated: 11/09/11 12:36pm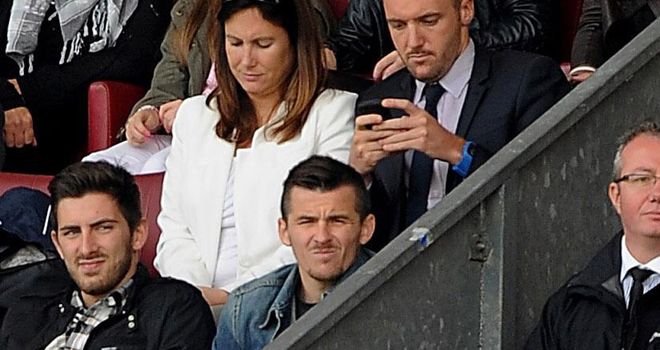 Luke Young is confident Joey Barton will be a 'really good signing' for Queens Park Rangers and was surprised there was not more competition to sign the midfielder.
Barton joined QPR on a free transfer from Newcastle United last month after his public criticism of the Magpies board set the wheels in his motion for his departure from St James' Park.
He is due to make his Rs debut against Newcastle on Monday night and fellow new signing Young is also expected to be involved at Loftus Road.
Young believes his new team-mate thrives on being in the headlines and is expecting the former Manchester City man to make a big impact at QPR.
Desire
"I think Joey thrives on that," Young told the Independent on Sunday. "He really enjoys it otherwise he wouldn't have his Twitter account and things like that for people to comment on.
"I think he enjoys being in the headlines - for the right reasons obviously - and I think he probably likes to put that extra bit of pressure on himself so that when he goes out there he knows he needs to perform.
"I think he's going to be a really good signing for us. Joey has grown up a lot, he's 29 now, and he knows the mistakes he has made are in the past, he's hopefully learned from them and he'll be looking to have a really strong season because he's still got international ambitions.
"I'm surprised there weren't a few more in for him - perhaps there were - but we've done really well to get hold of him.
"QPR fans won't take long to realise what Joey is all about; as soon as he pulls on the shirt he's going to be giving 100 per cent like he always does.
"He's one of those midfielders who has a little bit of everything, he can score goals, create goals and he can destroy as well, so it won't take him long to win over the fans. You can't question his desire, whoever he plays for."