Warnock - Mick was my boot boy
Neil Warnock admits the apprentice has overtaken the master as he prepares to pit his wits against Mick McCarthy.
Last Updated: 16/09/11 3:34pm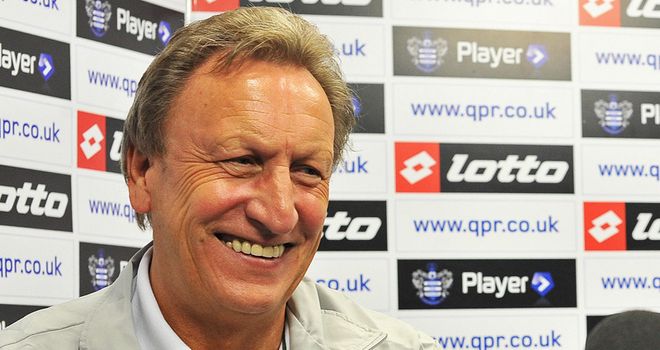 QPR boss Neil Warnock admits the apprentice has overtaken the master as he prepares to pit his wits against Wolves counterpart Mick McCarthy on Saturday.
Warnock claims Mick McCarthy cleaned his boots at Barnsley in the late 1970s, when Warnock was a winger at Oakwell and McCarthy, a no-nonsense centre-half, was coming through the ranks.
The pair have gone on to become successful managers, but while Warnock forged his reputation as a promotion specialist in the lower leagues, McCarthy - 10 years his junior - is becoming a Premier League fixture as manager of Wolves.
He has twice led the Molineux outfit into the Premier League while Warnock, 62, is enjoying only his second top-flight season.
"He used to clean my boots when I was a kid," said the Hoops manager.
"He denies it but he was an apprentice at Barnsley with me."
And Warnock admits he looked on "with envy" as McCarthy steered Wolves back into the Premier League in 2009, with this their third straight season in the top flight.
QPR have joined them after winning last season's Championship title but Warnock reckons Wanderers are "18 months in front of" his side.
"They've had to go through a similar situation that we're going through," he said.
Next level
"Mick's moved on a level now and bought top players. We're not anywhere near that level yet but that's where we want to be - where Wolves are, that next step up."
Rangers' recent takeover allowed Warnock to boost his squad before the transfer deadline and although he has brought in the likes of Shaun Wright-Phillips, Joey Barton and Anton Ferdinand, he admits they must start finding the net.
Despite dominating Monday's 0-0 draw at home to Newcastle, they still have just one goal from four league games so far.
"If you look at the three promoted teams, we're all struggling to score goals," Warnock added.
"When you look at the top level, they only need one chance and they take it. We had loads of chances the other night.
"That's how it goes when you get promoted - you're not going to do everything straight away."