QPR consider move
Queens Park Rangers new owner Tony Fernandes has confirmed he is looking at moving the club to a potential new stadium.
Last Updated: 20/09/11 3:09pm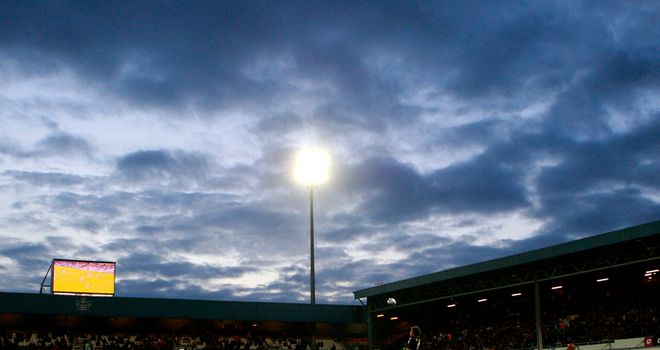 Queens Park Rangers new owner Tony Fernandes has confirmed he is looking at moving the club to a potential new stadium.
Fernandes also insists that he would not rule out the prospect of ground sharing, with land in the capital at a premium.
QPR's current Loftus Road home has a capacity of just under 19,000 and there is little room to expand, meaning a move is the only likely avenue for the club should they wish to expand their fan-base.
"There's potential for another stadium," Fernandes told the Evening Standard.
"The most obvious one would be somewhere in White City. There are parcels of land around there, some owned by the BBC.
"Westfield [shopping centre] has opened up a lot of potential and we would be looking for a stadium of 40-45,000."
And Fernandes conceded he does not have major qualms about the prospect of sharing, with West London rivals Chelsea also reported to be keeping an eye out for building plots.
"My first game in Italy was AC Milan v Inter Milan. These are two of the biggest clubs in the world and they share a stadium," he continued.
"I'm not saying that we're going to do it but there's nothing that should be not looked at. And there was precedence here; Crystal Palace and Charlton shared at some stage."
West Ham
Some QPR fans did question Fernandes' interest as he is also a confirmed West Ham United fan, and tried to buy them first.
But he reveals his interest in West Ham led him to QPR.
"I tried [to buy West Ham] before the Icelandic guys bought it," he continued.
"Then, when they had all their problems, I was in a bidding war with David Sullivan and David Gold but the Icelandic banks went for them. We approached them again when they got relegated in May and I upset Sullivan.
"I was getting hundreds of messages asking, 'Have you put in an offer?' So I tweeted, 'Yep, I've put in an offer.' World War 17 exploded.
"It was then that Bernie Ecclestone called and said, 'Hey, why don't you look at QPR?'"
Fernandes was only looking to buy 20 per cent of the club, before he met manager Neil Warncok and got on famously.
He said: "I thought great, I liked Neil's passion, he knows football, loves it. That is when Bernie and Flavio said, 'Look, the chemistry seems really good between you, the manager and the fans. Why don't you take all of it?'
"I said okay and we negotiated something.
"Maybe what Sullivan and Gold were hoping for is a real billionaire. That's a blessing at QPR.
"We've got some very good, level-headed fans who are not expecting me to be Sheikh Mansour or Roman Abramovich. I'm not someone who can whip out the cheque book like them, that's Disneyland stuff. You don't get success by spending hundreds of millions of pounds. Look at Fernando Torres, dropped by Spain, dropped by Chelsea and that's a lot of money potentially down the drain."
Beckham
Despite insisting he will not be throwing massive amounts at QPR, he has been linked with some big-name players including David Beckham - and his interest in the former English captain remains.
"It's a long shot," he said of Beckham.
"Spurs, a much bigger club, have stuck their hand up. And then the question is, will the manager want him in December? Does he fit in our team? Does it make sense? Does Beckham want to come? There are a lot of ifs."
And despite recent money spent, Fernandes insists the club's main aim is still to stay up.
He explained: "I haven't come in and said, 'I want to be in Europe' or 'We want to be the Premier League champions in five years time.'
"All I've said is, 'We want to survive this year.' That is being realistic."