Warnock wants Blatter boycott
The only way to force Sepp Blatter to quit is for every black player to refuse to play in the next internationals, says Neil Warnock.
Last Updated: 18/11/11 2:13pm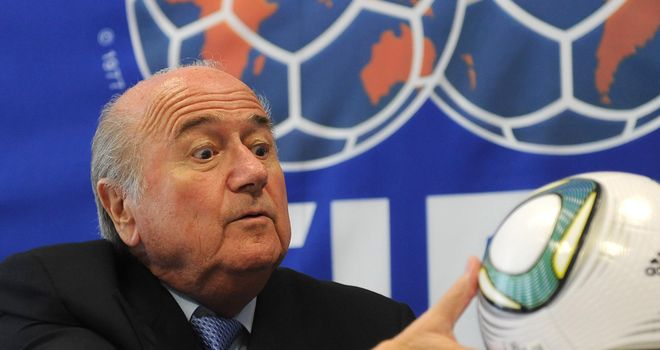 The only way to force Sepp Blatter out of FIFA is for every black player to refuse to take part in the next set of international fixtures, according to Queens Park Rangers boss Neil Warnock.
The head of world football's governing body on Friday morning refused to stand down, despite apologising for his comments on racism.
Blatter provoked a furious backlash earlier in the week when he said incidents of racist abuse on the pitch could be settled by a post-match handshake.
"Racism does happen on the field of play and the shaking of a hand just doesn't put it right," said Warnock.
"But who is going to sack him? I don't see that anybody is going to sack him.
"I think the only way we could get him out of the situation that he is in if every black player in the country, in every country, refused to play in the next international game.
"That's the only way. Nothing else is going to get him out until he wants to go."
Honest
Blatter admitted on Friday that his comments had caused a "serious incident" and he had used "unfortunate words" which he "deeply regretted".
But Warnock questioned whether Blatter's apology was sincere, as he said: "He's a clever old man. You can make any apology sound sincere if you want to.
"I don't think he'll give two hoots, if I'm honest. Not about England. Some of the other countries put (racism) under the carpet.
"I look at Spain and it is not as vital or major an issue over there like it is in England."
Warnock admits he was convinced of the need for change at the top of FIFA before this week's ill-advised comments by Blatter.
"I've thought that (Blatter should go) for many years, not just now," said Warnock.
"The way he's fought not to have goal-line technology. We've had men on the moon for I don't know how many years and we can't put two cameras between two goal-posts. If we can't get that through I dread to think."