Ferdinand eyes England call
Anton Ferdinand has spoken of his desire to follow in brother Rio's footsteps by one day representing England.
Last Updated: 24/02/12 1:23pm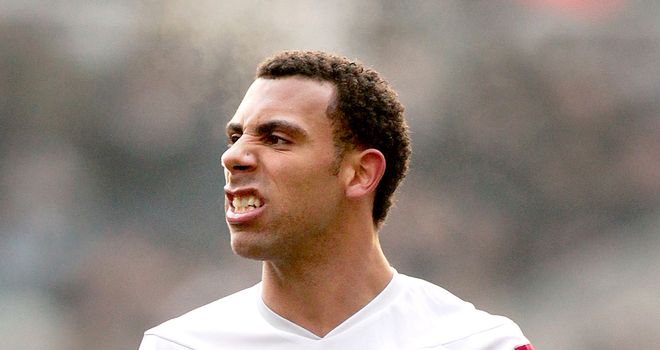 QPR defender Anton Ferdinand has spoken of his desire to follow in brother Rio's footsteps in the hope of one day representing the England senior side.
After representing England U21s on 17 occasions, 27-year-old Ferdinand has failed to win a single senior cap to date, while Rio has amassed 81 and captained the national side on seven occasions.
Naturally, comparisons between the pair have been made throughout their careers and Anton remains hopeful that he, too, can one day replicate his older brother's achievements.
He told the London Evening Standard: "Rio has definitely helped me. That's the beauty of having a brother who does the same job and is in the limelight the same as I am.
Comfortable
"Obviously, he is in the limelight to a bigger scale. Seeing what he has been through and learning from some of his mistakes has made me learn a lot. It's good to have a brother who does that for you.
"He wants me to do well, he's my big brother, he wants to me to do better than him. Whether that will happen or not, I've not got much time but we'll see, there's still time to do it."
Asked whether there is still time to earn a senior cap, Ferdinand added: "I want to be the best I can be. I would like to have a chance of playing for my country.
"I played a lot of games for the U21s and if you ask the managers who were there with me, Stuart Pearce and Peter Taylor, I never looked out of place, I looked comfortable at international level. It's more of a thinking game and I thrive like that.
"If I'm playing well, I'd like to think I'm in with a chance because I believe I'm good enough to play for my country and if given a chance I'd take it with both hands."
Fantastic
Key to Ferdinand's international aspirations will be his form for current club Queens Park Rangers.
Rangers find themselves embroiled in a relegation scrap but Ferdinand is confident that the appointment of Mark Hughes as manager, coupled with a flurry of new signings in January, will be enough to see the West Londoners to safety.
"Even without the signings, I never had any doubts. We've added Bobby (Zamora) and Djibril (Cisse) and I've played with them before - it's nice to be playing with Bobby again.
"He is not just a fantastic footballer, he is a good person and someone I got on well with at West Ham.
"The same with Djibril. I played with him at Sunderland and I have only good words to say about him. He's a fantastic person and his goal stats speak for themselves."