Onuoha admits City nightmare
Nedum Onuoha has revealed how he suffered in the nightmare final months of his time at Manchester City.
Last Updated: 09/03/12 6:49pm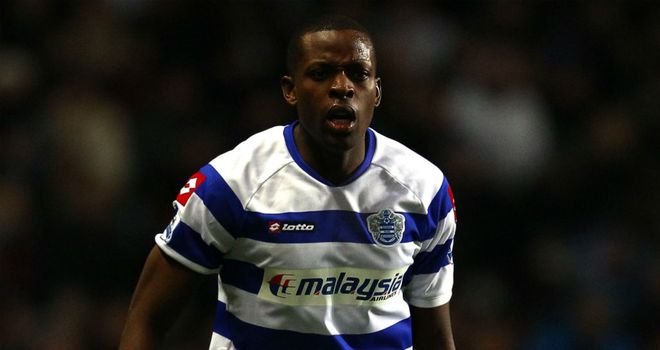 Nedum Onuoha has revealed how he suffered in the nightmare final months of his time at Manchester City.
The defender joined Queens Park Rangers in the January transfer window after being made aware he was not a part of Roberto Mancini's plans at the Etihad Stadium.
Onuoha, who spent the last campaign on loan at Sunderland, had intended to return to pre-season training with City only to be told he had another seven days of holiday.
It was a clear sign, along with Emmanuel Adebayor, Craig Bellamy, Wayne Bridge, Roque Santa Cruz, Jo and Michael Johnson, he did not have future at City and he became a 'professional trainer'.
Onuoha made just three appearances for City in 2011/12 before leaving and he said in the Evening Standard: "I would spend all day Saturday watching football - the early kick-off in the Premier League, then Soccer Saturday, the 5.30pm game and then a Spanish or German game."
He added: "I was sad with how it was ending, because I had been there since I was 10. I didn't believe it was a fair portrayal of how I was as a person or a player.
"I am a fair and hard-working person and think I'm an alright player. It was sad, but they were and still are top of the league so what could I say?"
Mistake
The conclusion of Onuoha's time at City was also shrouded by the leaked email from the club's former chief executive, Garry Cook, which mocked the defender's mother and representative's fight against cancer.
Cook initially denied any involvement, but later resigned following an internal investigation by City.
Onuoha said: "It's not the type of thing you joke about in any way, shape or form. Least of all if you are trying to do it behind someone's back.
"Inevitably if you make a mistake - well, I would dread to know what he felt like when it happened.
"It was a shame, as I think they had a good working relationship. But there are certain things you can't do and the fact he tried to deny that he had done anything - that's not the best.
"He has apologised to my mother and she has moved on. He didn't need to apologise to me, as it's between them.
"They might see each other and be friendly. Garry knows he has made a mistake and he has learned from it. It is one that has changed his life, probably in a negative way."