Martin Jol has hit back at former Fulham striker Bobby Zamora
Fulham manager Martin Jol dismissed former striker Bobby Zamora's criticisms earlier this week as "sour grapes".
Last Updated: 05/10/12 4:38pm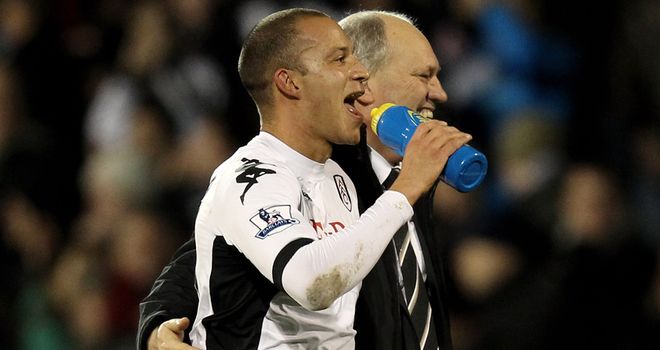 Zamora was sold to QPR in January after rumours circulated that he did not see eye-to-eye with the Dutchman and the 31-year-old broke silence this week when he said "the vast majority" of the Fulham squad did not like Jol.
The Cottagers boss said: "I think nothing is what it seems. The players know me so one player will say this, another player will say that.
"If players do well and work hard, I try to get a good relationship with them. If not, I don't. With Bobby it started after a couple of weeks. Everybody knew.
"There was a few leaks in the paper and I asked him and he said 'no, it wasn't me'. I knew it was him and his agent 100 percent.
"He said 'no, it wasn't me, I hate the press'. He hated defence and later said he hated crosses as well and that was the moment I thought 'maybe it is better to sell' and that is what we did."
Jol replaced Zamora with Pavel Pogrebnyak - who scored six goals in 12 appearances during a short-term loan - then further bolstered his frontline with the capture of Dimitar Berbatov in the summer.
He said: "It was not easy because I had to get another No 9. We did because Pogrebnyak scored as many goals in a couple of weeks as my other strikers did in six months.
"Later we got Berbatov, who was probably our best signing ever. In hindsight, you could say we managed to do well."