Newcastle United defender Danny Simpson says Sunderland were lucky to get draw
Danny Simpson says he was left with a sickening sense of deja vu after what he described as a 'fluky' Sunderland goal.
Last Updated: 22/10/12 3:41pm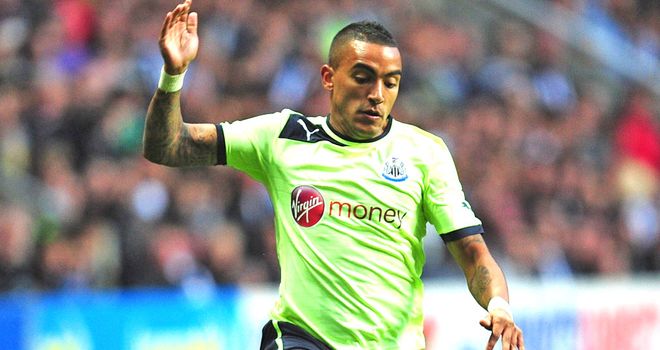 Newcastle United looked set to seal an impressive victory with just 10 men as they held on to the lead given to them by Yohan Cabaye, keeping the Black Cats at bay even after Cheick Tiote had been sent off.
The Black Cats eventually equalised thanks to a Demba Ba own goal, and Simpson admitted the late setback was just as frustrating as when Sunderland snatched a point in stoppage time a couple of seasons ago.
"It was déjà vu from the last time we were 1-0 up and Asmoah Gyan scored," the full-back told the Evening Chronicle.
"I thought we were going to do it. It gets to the point in a game when you do not think you are going to concede. You feel quite comfortable. Everybody seems to be doing their jobs and playing together.
"For them it had to be something freaky like that. It was a fluky, lucky goal.
"We did not feel like they were going to open us up. We were dealing with what they were throwing at us. It was just a bit sickening."
Simpson admitted it was a difficult game against fierce rivals, but he was impressed with Newcastle's performance and says they did not allow Sunderland to cause too many problems.
"Tim Krul did not have a save to make," Simpson said. "He was dealing with just crosses and corners.
"We started so well. Our game plan was just to get at them and nick a goal. We did that.
"With a sending-off and going down to 10 men it was going to be tough, even more so against your biggest rivals."