FA chief David Bernstein understands Anton Ferdinand's concerns over racism
Football Association chief executive David Bernstein insists he understands the frustration of Anton Ferdinand.
Last Updated: 24/10/12 10:28am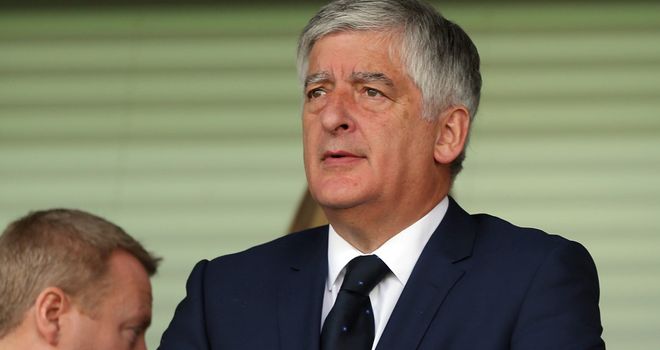 And Bernstein admits FA punishments have to be reviewed following weekend protests against John Terry's four-match ban for racially abusing the Queens Park Rangers defender.
Ferdinand, his brother Rio and many other players refused to wear 'Kick It Out' T-shirts as an objection to what they perceive as a lenient punishment for Terry.
Bernstein said: "I have every sympathy for Anton.
"He has had a rough time in many ways. I have great respect for all the parties and understand the sensitivities. I think the tariffs will need looking at.
"It's on the agenda to look at the tariffs again. There are a number of things coming out of these events to look at again."
But Bernstein is adamant no mistakes have been made by the FA over Terry's punishment.
"I've had time to reflect on this and I feel that we have handled all the recent cases, not just John Terry, very well," Bernstein added. "I am very comfortable with what we have done."