Danny Simpson predicts Newcastle will bounce back against Swansea on Saturday
Newcastle defender Danny Simpson believes Newcastle will bounce back from shock West Ham defeat to beat Swansea
Last Updated: 17/11/12 2:31pm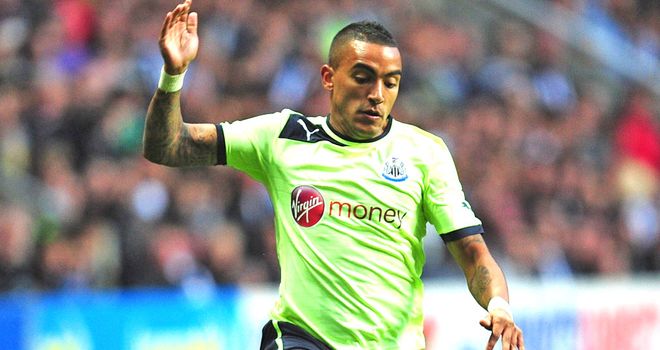 The Magpies defender said: "We need to bounce back and it is a good opportunity, with it being a home game, to put some points on the board.
"We've got to start better against Swansea - we have to start quickly and try to get the first goal, rather than starting when they score first.
"They've got different threats to West Ham. They are more technical and want to play quicker football, but that will suit us, I think.
"They will come and have a go at us, and when teams do that we have got the players up front and on the break to create problems for them."
Saturday's game sees the return to St James' Park of old boy Wayne Routledge, but Simpson is confident the Swansea winger will leave disappointed.
He added: "Wayne is doing really well and I'm happy for him. He looks settled there, looks comfortable and has started scoring goals as well.
"I chat to him on a weekly basis and he is very happy at Swansea.
"I'm sure he is looking forward to coming back up here and playing against the lads, but if I play against him I will have to kick him as usual!"