Ryan Nelsen is eager to make amends for QPR's abject 3-1 defeat to Southampton
Ryan Nelsen says it is time for the QPR players to start to take responsibility following the 3-1 defeat to Southampton.
Last Updated: 22/11/12 11:30am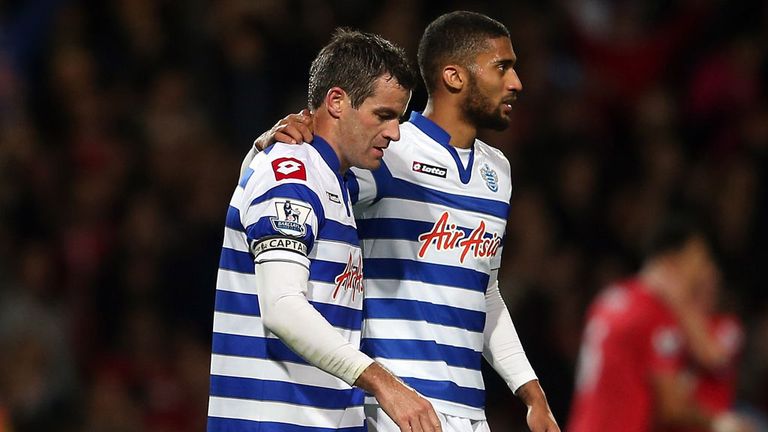 Rangers remain rooted to the bottom of the Premier League after an abject performance against fellow strugglers Saints at Loftus Road.
The QPR faithful let their feelings be known with chants of "you're only here for the money" and "Ryan Nelsen, he plays on his own".
And with a trip to Manchester United this weekend, Nelsen admits there needs to be a huge improvement from the Rangers squad if they are to ease the pressure on manager Mark Hughes.
"I thought we were poor in both boxes to be honest," Nelsen told the club's official website. "We were all extremely disappointed. You get punished no matter who you're playing in this league.
"The players have to hold complete responsibility for last weekend. When it mattered most, we just didn't stand up.
"You've got to defend and attack the ball and we just didn't get on the end of anything. Every game from now until the end of the season is a 'stand up and be counted' game.
"Every player's got to hold their hands up and do everything they can for this club to get out of where we are."
He added: "When the pressure is on, players have to take responsibility.
"It doesn't matter who you're playing, the Premier League is just unforgiving.
You've got to earn your right to play and win.
"You've got to be strong mentally and have the confidence to do something in
the game at both ends of the park."