Christmas is off at QPR but Harry Redknapp is hopeful of a big end of season party
QPR boss Harry Redknapp hopes his players can party at the end of the season after denying them a Christmas bash.
Last Updated: 08/12/12 2:30pm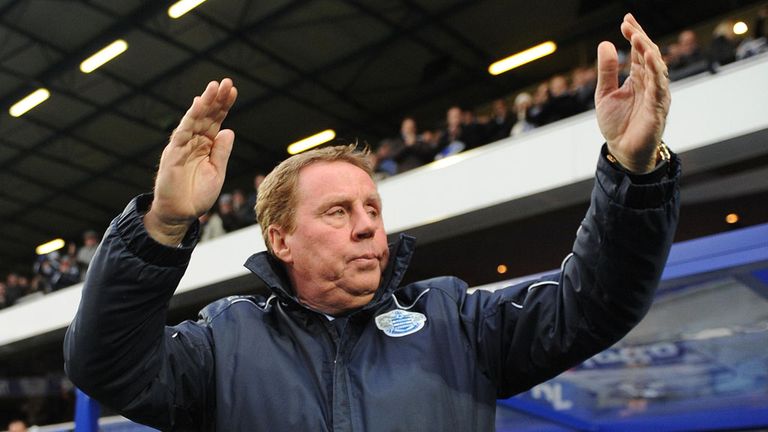 Redknapp banned Christmas parties at Tottenham and said his policy would continue at Loftus Road, especially given their predicament at the bottom of the Premier League.
Should they fail to beat fellow strugglers Wigan at the DW Stadium on Saturday, QPR will become the only club in Barclays Premier League history not to win any of their first 16 matches.
"I'm not mad about footballers having Christmas parties," Redknapp said. "I have been doing this job an awful long time and I find it's nothing but aggravation. Almost every club has had aggro' at some time.
"The lads go out, photographers are waiting to take pictures of them late at night and you don't need it really.
"With the position we're in we have nothing to celebrate. We need to concentrate on getting results and if we get out of trouble we will have a big party at the end of the year.
"They had the whole summer off to have all the parties they wanted and get two and a half months of holidays - they can go anywhere and do what they want. This is the busiest time of the year.
"My only concern and focus is trying to get some results at QPR. That's where my mind is all day every day and all night. I've been focusing on trying to get us ready to get a win tomorrow. If we do that then our season could take off.
"Maybe we won't have to spend any money. Maybe we can pick up a couple of loans. It's a case of knowing who is around, knowing who is available and who can do a job for you."
Don't miss any live and exclusive football coverage this festive season. Click here to visit Sky Sports' Festive Calendar