Kevin Bond: We need QPR fans behind us
QPR assistant Kevin Bond has urged the club's "fantastic" fans to stick with them as they battle relegation
Last Updated: 02/01/13 12:30pm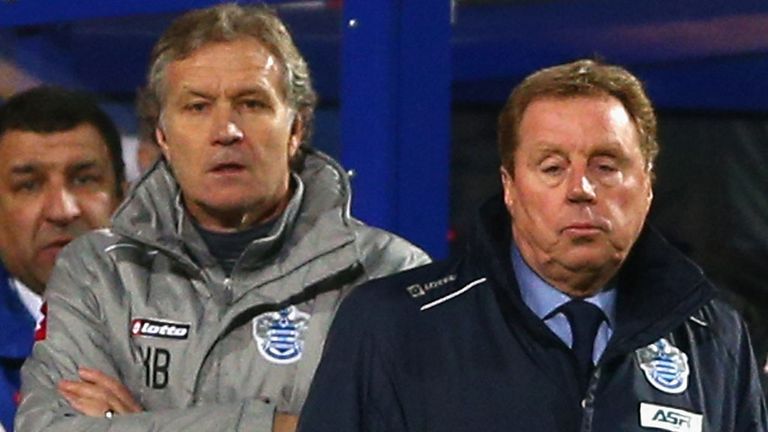 Supporters showed their frustration following Sunday's 3-0 home defeat by Liverpool, but Bond believes they will continue to give their backing, despite Rangers' increasingly desperate plight.
"The fans were disappointed and frustrated at the Liverpool game, and they were entitled to be," he said.
"But what I've noticed about our fans is that it doesn't need much from us at all for them to get right behind us.
"One attack, one shot on goal and they're cheering us, getting behind us and encouraging us. It's absolutely fantastic.
"We are in a difficult situation, it's a difficult time, but if we're going to get out of it then we're going to do it as a group. All together. The lot of us. As a club. And that certainly includes the supporters."
QPR head into Wednesday night's derby clash with Chelsea at Stamford Bridge eight points from safety but Bond insisted lessons had been learned from the Liverpool defeat.
"We analysed and reflected on the match straight after the game," he said. "With that in mind, we will put things in place to make sure we give a better account of ourselves tonight.
"We have put the Liverpool game behind us but it's not forgotten about."