Shaun Derry upset by attitude of some QPR players
Shaun Derry has admitted he was deeply upset by the perceived lack of effort from some of the QPR's players.
Last Updated: 24/01/13 6:29pm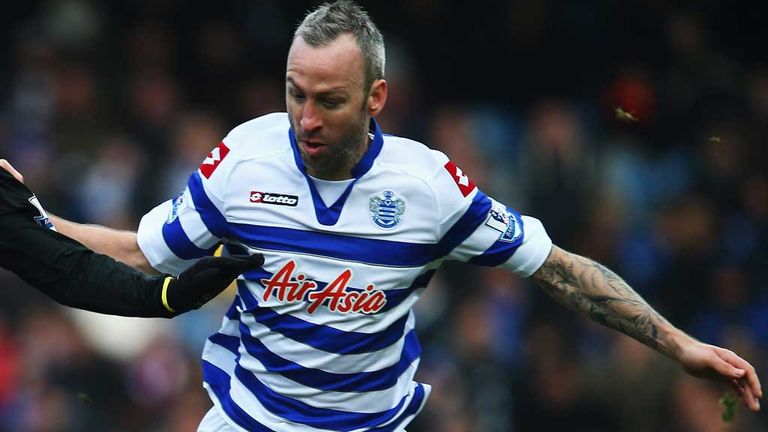 A nightmare start to the campaign saw Rangers fail to win any of their opening 16 Premier League fixtures, leading to the sacking of Mark Hughes as manager.
Harry Redknapp was then brought in and Derry played a key role in QPR's improved form.
When asked how he felt about some of the squad perhaps not pulling their weight, Derry told QPR podcast Open All R's: "Very angry, absolutely gutted - not just angry.
"I'm fully aware of the transitional period that the club has been in and is probably still in. What you have to understand is that I arrived as a Championship signing and I still see myself as the same person, regardless of what level I'm playing.
"I appreciate what the game is about, I will never point fingers or go public with my criticism of certain individuals but when you play down there you really do appreciate what you've got when you play at Premier League level.
"When you see characters who have been at the club, and are still there, not appreciating what the game is all about it really hurts.
"I'm very proud of what I've achieved to play at this level and I will never take it for granted and when you see players taking it for granted it hurts."
Derry insists there is no ill-feeling from the longer-serving players at Loftus Road towards the new signings.
"Hand on heart I don't resent anyone at the football club for what they earn, I know there are guys there that earn an absolute bucket-load, more than I could ever dream of earning," he said.
"Honestly I don't resent them for earning that. What I do get upset about is if they don't work hard to earn that. You have got to work hard for your money regardless of whether you earn £10 a week or £100,000.
"If they are doing it then the whole team are doing well by it by when they don't put the effort in it really hurts."