Queens Park Rangers boss Harry Redknapp defends January signings
QPR boss Harry Redknapp feels his January signings will prove to be money-spinners even if the club is relegated.
Last Updated: 04/02/13 9:24am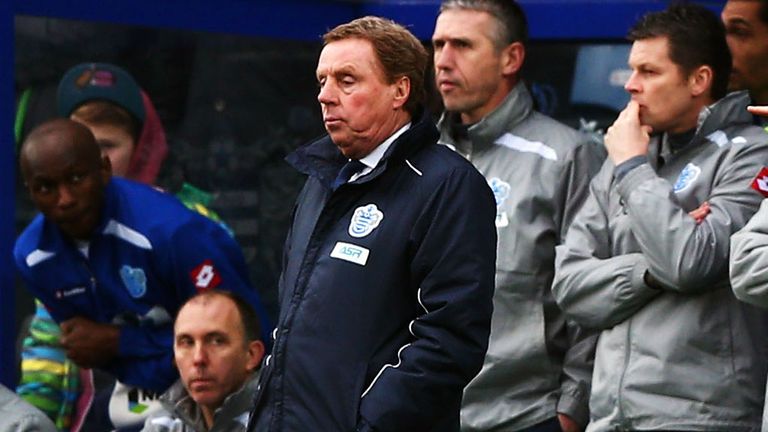 Redknapp and owner Tony Fernandes have been criticised for being reckless with their spending in the recently-closed transfer window, especially in paying £12m for centre-back Chris Samba, who is reported to be on at least £100,000 per week wages as well.
But Redknapp says all of their signings will prove to be positive for the club, either in keeping them in the Premier League or being sold on for a profit should QPR be relegated to the Championship.
"Everyone is going on about Samba. You will sell Samba at the end of the season if you want to sell him because Samba should be playing for a top four team," Redknapp said.
"He is a monster of a player, as quick as lightning, fantastic in the air, can play. He has got the lot and is the full ticket. At the end of the season, if it doesn't go well, they will go and get £12m for Samba, not a danger.
"There will be managers out there who will be thinking 'I thought he was gone, but now he is back in England'. There will be takers for Samba all day. So they have not done their money on Samba.
"Remy for £8m, if he can come and score a few goals, he will be £12m. We (Tottenham) tried to buy him for £18m last year. The two kids from Tottenham. One was three grand (a week) and the one doesn't come to a lot of money.
"I have not brought players in here who were (expletive), that we can't give them away. They are good players. The club's invested, but they will get their money back on those players.
"I am getting everything I can out of the players who are here. I can't do anything more than that. You look at the games we have had since the turn of the year and you would have taken the points we have got.
"However, against Norwich was the game when we thought we really had to try to get three and if we had scored the penalty, then we win the game."